Series Spotlight
Crazy Rich Asians by Kevin Kwan
In this Series Spotlight, I want to take a moment to showcase a series I have read in the past. Rather than reviewing each book individually, I want to take a look at the series thus far. I hope you enjoy, and let me know in the comments if you like this approach as I have a few other series I would like to showcase.
Complete Booklist (as of April 2018):
Crazy Rich Asians : Pages: 525 // Published: June 11, 2013 // My Rating: 4/5
China Rich Girlfriend : Pages: 496 // Published: June 16, 2015 // My Rating: 4/5
Rich People Problems : Pages: 398 // Published: May 23, 2017 // My Rating: 3.5/5
Published by: Doubleday Canada
Author: Kevin Kwan
Synopsis
Crazy Rich Asians is the outrageously funny debut novel about three super-rich, pedigreed Chinese families and the gossip, backbiting, and scheming that occurs when the heir to one of the most massive fortunes in Asia brings home his ABC (American-born Chinese) girlfriend to the wedding of the season.
When Rachel Chu agrees to spend the summer in Singapore with her boyfriend, Nicholas Young, she envisions a humble family home, long drives to explore the island, and quality time with the man she might one day marry. What she doesn't know is that Nick's family home happens to look like a palace, that she'll ride in more private planes than cars, and that with one of Asia's most eligible bachelors on her arm, Rachel might as well have a target on her back.
Initiated into a world of dynastic splendor beyond imagination, Rachel meets Astrid, the It Girl of Singapore society; Eddie, whose family practically lives in the pages of the Hong Kong socialite magazines; and Eleanor, Nick's formidable mother, a woman who has very strong feelings about who her son should–and should not–marry. Uproarious, addictive, and filled with jaw-dropping opulence, Crazy Rich Asians is an insider's look at the Asian JetSet; a perfect depiction of the clash between old money and new money; between Overseas Chinese and Mainland Chinese; and a fabulous novel about what it means to be young, in love, and gloriously, crazily rich.
Why I love it?
In anticipation of the upcoming movie of Crazy Rich Asians, coming to theatres August 17th 2018, I had to spotlight this series. This series is so deliciously soapy and so full of fluff, you can't help but enjoy it and have fun. This series speaks to me on so many levels. I am mixed, half asian and half caucasian. Growing up, I rarely saw books or movies that starred Asian main characters (which is so sad on so many levels), that when I saw this book, I needed it desperately based on the title alone.
The series follows the story of Rachel Chu (an ABC) who is unaware that the man she is dating, Nicholas Young, is heir to one of the wealthiest families in Singapore. So much so that his home is a palace and where a million dollars is chump change. Rachel gets thrown into this world head first and of course there is going to be drama in every corner of this book. Doesn't that sound delicious?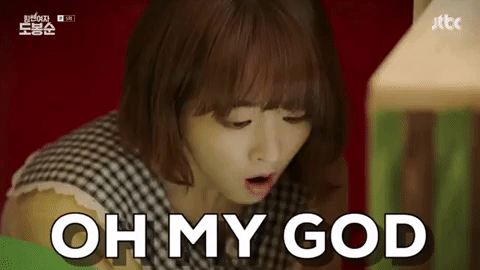 The characters, however quite numerous, are so incredibly fun and addictive. You get to see how the love between Rachel and Nick is challenged and grows. There are multiple stories going on throughout the book but they are intertwined into this web of pure crazy. I loved Rachel and how she provides the perspective of the normal "have-not", a view that most will find relatable. Unless you're crazy rich, then you'll relate to a whole other group in this book. Rachel was strong and smart, and she did everything possible to maintain dignity in the face of the oppressive rich. Although as the series progresses, I find she becomes more vulnerable and slightly gullible. Nick is charming and sophisticated, and above all else adores Rachel with every fibre of his being.
My favourite character of this series is Astrid, her story line was amazing and I couldn't wait to read more. She's so unlike what you expect her to be, she is genuine and kind. Her struggles with being a mother, a daughter, a wife and determining what she needs to be happy, just gives you the feels all around. Nick's mother, Eleanor, — oh man, now do not mess with this womaaaan. She is the embodiment of a tiger mom, she will cut a bitch. For real.
And don't get me started on the crazy stuff that goes on these books, you get a glimpse into their culture. And how they spend their money, INSANE! What's even crazier, is that is all based on real life folks. Kevin Kwan grew up in Singapore and knows all too well how this world is.
Aiyoooooh, finish everything on your plate, girls! Don't you know there are children starving in America?
Also, the food descriptions in this book is amazing – you will desperately want all of it.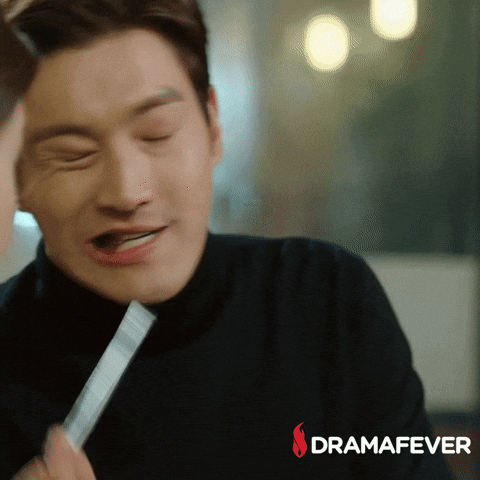 My favourite comment I read on Goodreads when someone asked if this is going to be insulting to asians:
I'm pretty sure Asians feel about this book as Caucasians feel about Gossip Girl. It's outrageous but it happens. It's not like it's indicative of EVERY Asian out there…
Do I Recommend it?
Overall answer is YES! If you love the following:
Crazy Characters
Soapy Storylines (minus the corny) – if you've ever watched a Korean or Taiwanese drama, this is a MUST!
FOOD – Warning: do not read on an empty stomach
Good versus "Bad"
Happy Endings
Learning about this secret world of the crazy rich.
Being absorbed into the Singaporean and Chinese culture.
Cons:
There are so many characters that I often reviewed the Character family tree, and for some this might be a drawback to this style of book.
The storylines are very fluffy! There is no deep thoughts here, pure entertainment.
The first two books were so much stronger than the third, my main complaint for the 3rd book was the pace and overall story was slow. (I need drama!)
Let me know how you enjoyed this series! Are you looking forward to the movie??
Doesn't this cast look amazing??? Michelle Yeoh as Elenor Young – YAAAAS.
About the Author
Kevin Kwan is the author of "Crazy Rich Asians," the international bestseller now being adapted as a major motion picture. The sequel, "China Rich Girlfriend," will be released on June 16, 2015. Born and raised in Singapore, Kwan has called Manhattan home for the past two decades but still craves pineapple tarts and a decent plate of Hokkien mee.
Please visit Kevin at:
www.kevinkwanbooks.com
https://www.facebook.com/KevinKwanBooks
https://instagram.com/kevinkwanbooks/