To Kill a Kingdom
by Alexandra Christo
Pages: 342 // Published: March 6, 2018 // Genres: Fantasy, Young Adult, Fairy Tales
Summary as Provided by Publisher
This action-packed YA debut pits a deadly siren princess and a siren-hunting human prince against each other as they fight to protect their kingdoms.
Princess Lira is siren royalty and the most lethal of them all. With the hearts of seventeen princes in her collection, she is revered across the sea. Until a twist of fate forces her to kill one of her own. To punish her daughter, the Sea Queen transforms Lira into the one thing they loathe most—a human. Robbed of her song, Lira has until the winter solstice to deliver Prince Elian's heart to the Sea Queen and or remain a human forever.
The ocean is the only place Prince Elian calls home, even though he is heir to the most powerful kingdom in the world. Hunting sirens is more than an unsavory hobby—it's his calling. When he rescues a drowning woman in the ocean, she's more than what she appears. She promises to help him find the key to destroying all of sirenkind for good—but can he trust her? And just how many deals will Elian have to barter to eliminate mankind's greatest enemy?
Alexandra Christo's young adult novel To Kill a Kingdom is a thrilling fantasy adventure.
My Thoughts
A Princess must have her Prince. Woooooah. Sirens + Princes + Pirates, oh my!
4/4 Super Dessert Popsicles!! Wow, I thoroughly enjoyed this one and I'm so glad I picked it up. I love folk and fairy tales, and anything to do with Pirates. This checked off all the boxes and was so entertaining.
I can't remember the last time I truly laughed. I've been so set on pleasing my mother that finding any joy of my own seemed unreasonable. Not that it mattered; I could be the perfect monster and it wouldn't change a thing. If I disappoint her, I'm a failure. But if I excel, I prove my worth as a ruler and that's a far greater sin.
I think what I most enjoyed were the characters. I loved the back and forth perspectives of Lira and Elian. They had fantastic chemistry and their banter was so good, witty and sarcastic – just how I like it. Now these two are no where near "good" people. You don't know who to root for exactly, you just know the Sea Queen is one loco coco. She was more shrill and frankly annoying if you were to compare her to similar counterpart of Ursula.
"Okay, Prince Charming," she says. "Whatever it is, I'm sure it'll come around to bite you later one. I'd rather enjoy that than hear it now."

"Ever the cynic."

"Ever the pirate," she retorts.

"You say it like it's an insult."

"You should assume, " she says, "that everything I say to you is in insult. One day the world is going to run out of luck to give to you."
Now there were similarities to the Little Mermaid, but in my mind they were two very different stories. To Kill a Kingdom was full of adventure, scheming and more Piratey-ness than its predecessor. I loved Alexandra Christo's story telling ability, I enjoyed her writing style thoroughly. I don't like saying this as frankly a lot of movies and TV shows ruin books, but I actually thought this would be a perfect movie or animated feature. (For Adults, no need to scar toddlers and children with bleeding hearts and whatever the heck the Flesh Eater is). I also liked the comparison between mermaids, mer-men and sirens. I enjoyed her interpretation very much.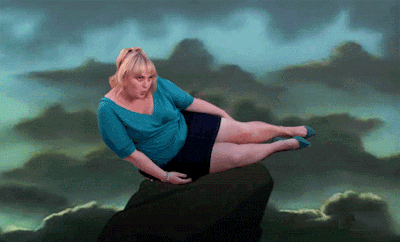 I thought the ending and actions scenes were very well done. My one issue was the long banter of the Sea Queen, like villain dialogue much? So some parts I felt dragged on a bit long in between action scenes. I felt leading up to the ending was a bit slow and I felt the urge to speed read a bit so I could see what happens. I can be an impatient booger sometimes.
Overall this was a solid read and would recommend it wholeheartedly. Its been a while since I've read a stand alone novel, and it was a nice change!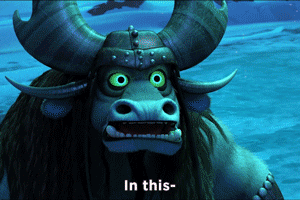 Let me know in the comments what you thought about the book. Did you find there was a little bit too much chit chat chatter from the Sea Queen??
How did you like Miss Christo's interpretation of sirens?
Hope everyone had a wonderful weekend!!
HAPPY READING!