Circe
by Madeline Miller
Pages: 394 // Published: April 10, 2018 // Genres: Fantasy, Mythology
Summary as Provided by Publisher
In the house of Helios, god of the sun and mightiest of the Titans, a daughter is born. But Circe has neither the look nor the voice of divinity, and is scorned and rejected by her kin. Increasingly isolated, she turns to mortals for companionship, leading her to discover a power forbidden to the gods: witchcraft.
When love drives Circe to cast a dark spell, wrathful Zeus banishes her to the remote island of Aiaia. There she learns to harness her occult craft, drawing strength from nature. But she will not always be alone; many are destined to pass through Circe's place of exile, entwining their fates with hers. The messenger god, Hermes. The craftsman, Daedalus. A ship bearing a golden fleece. And wily Odysseus, on his epic voyage home.
There is danger for a solitary woman in this world, and Circe's independence draws the wrath of men and gods alike. To protect what she holds dear, Circe must decide whether she belongs with the deities she is born from, or the mortals she has come to love.
Breathing life into the ancient world, Madeline Miller weaves an intoxicating tale of gods and heroes, magic and monsters, survival and transformation.
My Thoughts
Witches are not so delicate.
What a remarkably beautiful tale. I am actually having a difficult time articulating how this book made me feel because it was on another level of what I've read thus far. It was spellbinding and magical, and it touches upon so many subjects that there is something for everyone to relate too, especially women.
Circe, daughter of Helios, is a Goddess who discovers that she is a powerful witch. She is completely disregarded by her family and fellow Gods & Goddesses, and often found alone. Through this tale, we first see her as naive and timid – completely vulnerable. As she grows she is deceived and betrayed which hardens her. She becomes jaded and angry, lost in her solitary island.
"A witch," I said. "With unbound power. Who need to answer to none but herself."

"I see," she said. "Like you? A pathetic exile who stinks of loneliness?" She saw the shock on my face. "What, do you think because you surround yourself with cats and pigs, you are deceiving anyone? You do not know me for an afternoon, yet you are scrabbling to keep me. You claim you want to help me but whom do you really want to help? 'Oh, niece, dearest niece! We will be the best of friends and do our magics side by side. I will keep you close, and so fill up my childless days.'" She curled her lip. "I will not sentence myself to such a living death."
Not to undersell this book (because it is amazing), this is by no means a happy story. What Circe is put through for most of the book is just insane that it makes whatever success and gains bittersweet as she gets back to those who wronged her.
I found most relatable was her journey with motherhood. She thought it would be blessing and that it would come easy to her. But even as a Goddess and a Witch, she discovers quickly of how little control she has. She learns quickly and to her disappointment that she cannot force her will on her child. If what makes the child happy, doesn't necessarily make you happy – you ultimately have to decide. She sacrifices a great part of herself and risks everything for her child. This part of the story struck so strongly with me.
In the end, she discovers who she is and who she is meant to be. She always shrunk away from her divinity but fully embraced the powerful witch that she is. She is able to triumph against those who sought to put her down and she is able to open herself to love once more.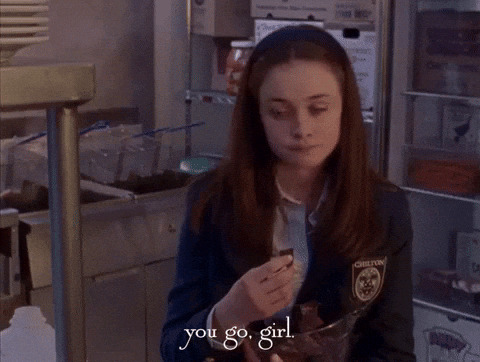 "You have always been the worst of my children," he said. "Be sure you do not dishonour me."

"I have a better idea. I will do as I please, and when you count your children, leave me out."

His body was rigid with wrath. He looked at me as though he had swallowed a stone and it choked him.

"Give Mother my greetings," I said.

His jaw bit down and he was gone.
I whole heartedly recommend this book, I don't think you will be disappointed. I do want to give fair warning that the book does contain trigger words such as rape and graphic violence. Like I said, Circe had it far from simple and easy. The scene can be difficult to read but taking in the story as a whole, each moment has it's place and all the experiences contribute to who Circe becomes.
I'm so excited for you to read this book or add it to your long TBR list. If you've read it, let me know what your thoughts are on the book!
Wishing everyone a wonderful Sunday.
Thank you for stopping by and…
HAPPY READING!!!