A Court of Frost and Starlight
by Sarah J. Maas
(A Court of Thorns & Roses, #3.1)
Pages: 229 // Published: May 1, 2018 // Genres: Fantasy, New Adult
Summary as Provided by Publisher
Feyre, Rhys, and their close-knit circle of friends are still busy rebuilding the Night Court and the vastly-changed world beyond. But Winter Solstice is finally near, and with it, a hard-earned reprieve. Yet even the festive atmosphere can't keep the shadows of the past from looming. As Feyre navigates her first Winter Solstice as High Lady, she finds that those dearest to her have more wounds than she anticipated–scars that will have far-reaching impact on the future of their Court.
My Thoughts
Womp, womp. *Sigh*
Since your feed and instagram is most likely being flooded with this book, I will keep this one fairly short. I gave this one 3 Double Quarter Pounders with Cheese. 
First off, I am extremely happy to revisit these characters again and I will always have a warm place in my heart for this unique cast of characters. Rhys & Feyre are always a pleasure to read and you can really feel the love that they have for each other and their family. I really enjoyed the changing perspectives, we got to hear from Mor, Cassian, and Nesta.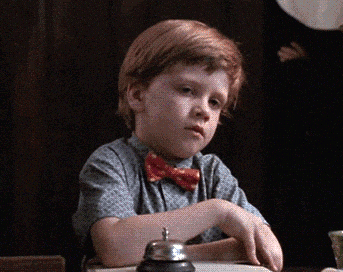 However, it was barely a story – nothing really happened. It was that Christmas special you would see in Doctor Who.  And don't get me started on the smut scenes… *face palm*. Maybe it's geared to a younger audience, but it was just baaaaad. Rhys, you need a cold shower dude. Literally every time he looked at Feyre *BOOM* he wants sexy times. Sure that's nice, but it gets tiresome to read every time.
Luckily at the end, we do get a lovely sneak peak into to the next book, which was AMAZING. I live for it 100%. I was a bit disappointed of how they were portraying Nesta in the beginning but what it leads too…. YEEEEEESSS PLLLEASSEE. Thank you SJM, I can't even wait.
So overall, was this one necessary? Probably not. Will I continue to buy every book in this series? All the time, forever & always. If you've read the previous books, I wouldn't rush to read this one, unless you're having a major case of FOMO.
To the stars that listen, Feyre. …

To the dreams that are answered, Rhys. 
As always, thank you for stopping by.
HAPPY READING!