Before I get into the review, I would like to take a moment to wish every mother a very happy Mother's Day! This is one club I feel absolutely blessed to join and I do not take it for granted for one day. I am beyond blessed and humbled to have such an amazing daughter. I also want to thank my own mother, who is inspires me to be the best mom I can be to my baby girl. 
Okay mushy part over, now on to the book!
Sanctuary
by Caryn Lix
Pages: 480 (e-copy) // Publish Date: July 24, 2018 // Genres: Science Fiction, Young Adult
Thank you to Simon & Schuster Canada and NetGalley for this electronic copy of this book in exchange for an honest review!
Summary as Provided by Publisher
Alien meets Alexandra Bracken's The Darkest Minds in this thrilling debut novel about prison-guard-in-training, Kenzie, who is taken hostage by the superpowered criminal teens of the Sanctuary space station—only to have to band together with them when the station is attacked by mysterious creatures.
Kenzie holds one truth above all: the company is everything.
As a citizen of Omnistellar Concepts, the most powerful corporation in the solar system, Kenzie has trained her entire life for one goal: to become an elite guard on Sanctuary, Omnistellar's space prison for superpowered teens too dangerous for Earth. As a junior guard, she's excited to prove herself to her company—and that means sacrificing anything that won't propel her forward.
But then a routine drill goes sideways and Kenzie is taken hostage by rioting prisoners.
At first, she's confident her commanding officer—who also happens to be her mother—will stop at nothing to secure her freedom. Yet it soon becomes clear that her mother is more concerned with sticking to Omnistellar protocol than she is with getting Kenzie out safely.
As Kenzie forms her own plan to escape, she doesn't realize there's a more sinister threat looming, something ancient and evil that has clawed its way into Sanctuary from the vacuum of space. And Kenzie might have to team up with her captors to survive—all while beginning to suspect there's a darker side to the Omnistellar she knows.
My Thoughts
Alien + X-Men + Spaceship Prison = Yes please, I'll have seconds please! 4/4 Super Dessert Popsicles all around!
Literally the first paragraph of the summary sums this book up so nice & neat. But SO much happens in 480 pages I can't even do it justice without totally spoiling it. This story likes to smash up a bunch of "popular" YA topics and create this mega baby that is super fun and thoroughly entertaining. Bonus fact – the author is Canadian! Which is always amazing to see!
We are introduced to Kenzie, prison-guard-in-training, who's perspective we get to enjoy throughout the entire story. She is stubborn and fiercely compassionate. She may be sarcastic and skeptical at times but I found her having such a big heart. (I would say she's like if Hannah (from Gemina) and Kady (from Illuminae) had a baby sister – this would be her.
I absolutely enjoyed the overall plot, at first the prison break is the main focus but when the aliens are introduced, that's when it really gets good. The action scenes were well done and I found myself gripping my kobo a bit too hard at times. You really get attached to the Brat Pack of kids you're introduced to and you enjoy the chemistry amongst them.
I only had a couple of minor issues – mainly it was the romance. For me I would have been okay with a slower burn interaction between the characters. Maybe it's because I'm getting old but I appreciate the relationship building to be a bit longer. That way, when the kiss or moment of connection happens, its that much more rewarding. But I find a lot of YA novels fall in this category, so I understand why it happens.
Another issue (or maybe more of a wish), I wanted there to be a bit more of an emotional buildup to the big reveal that happens when they get on the alien ship. I don't want to ruin it, but I feel like Lix could have milked it hard core. I felt the moment early on in the book where Kenzie's big boss lady *cough* her mom *cough* puts the company ahead of her safety, was such a bigger emotional moment for me.
Overall, I thought this was such a solid read and I really hope we get to see a second book because I think the story has huge potential of where they can go. We haven't really been introduced to the people of Omnistellar, but I have the feeling they have the makings of super villains. Muahahaha!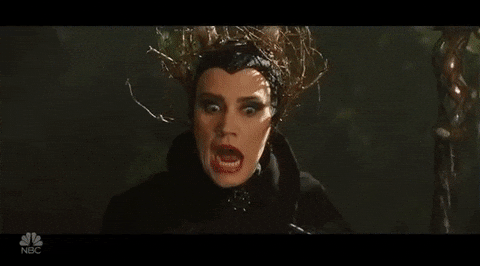 Thank you again to Simon & Schuster Canada and NetGalley for this electronic copy of this book in exchange for an honest review!
If you decide to read this one, let me know in the comments on how you liked it!
As always, thank you for stopping by .
HAPPY READING!
About the Author
Caryn Lix has been writing since she was a teenager and delved deep into science fiction, fantasy, and the uncanny while working on her masters in English literature. Caryn writes novels for teens and anyone else who likes a bit of the bizarre to mess up their day. When not writing, Caryn spends her time obsessively consuming other people's stories, plotting travel adventures, and exploring artistic endeavors. She lives with her husband and a horde of surly and entitled animals in southern Alberta.
Check her out at: http://carynlix.com