HAPPY FRIDAY! I've seen this tag floating around, in particular spotted it on Kristin Kraves Books and Pages and Pugs! If you have a moment, please check out their posts as well!!!
Since being on mat leave, I have to been able to reignite my passion for reading. There have been a few years since graduating Uni, that I just didn't read at all. (Which is so so sad!) So now that I'm back into full swing of it, I wanted to take a walk down memory lane and look back at the books that stuck with me through it all…
No. 1: The First Book You Ever Read (or was read to you)
I believe the first full book I read on my own was Awake and Dreaming by Kit Pearson. My school was having a Scholastic Book Fair and I was so excited to buy it. I remember the cover being so glossy and it smelt so new. I loved this story despite it being about a fairly depressing topic. I can remember the description of mattress on the floor she slept on being my strongest memory.
No. 2: The First Book You Ever Bought with Your Own Money

In my early to mid teens, I was a huge Meg Cabot fan. Although I wasn't a fan of Princess Diaries, I loved a majority of her series. I think the first book I bought with my own money was All-American Girl by Meg Cabot.
No. 3: A Book You Stayed Up All Night Reading
I don't think I have ever stayed up for a book, but books I read super quickly and spent every moment devouring was the Sookie Stackhouse series by Charlaine Harris, or more popularly know as the True Blood books. This was before the debut of True Blood & big Twilight craze, and I loved these books. There were 8 out at the time and I blew threw them quick. I may have been a bit younger than the content was geared too, but I loved every moment.
No. 4: What Book or Series Will You Never Forget
Like I said, Meg Cabot will forever be a big part of my childhood. I can't wait to share this series (1-800-WHERE-R-U by Meg Cabot) with my daughter when she's 15/16 because I thought Jess Mastriani was my spirit animal. I will forever have a place for in my heart for this butt-kicking, motorcycle obsessed, crime-fighting 16-year old psychic.
No. 5: A Book You Frequently Think About
There are two books I think about fondly, actually I might want to reread them again soon… First one is The Guardian by Nicholas Sparks and Memoirs of a Geisha by Arthur Golden. The Guardian was such a surprise, my mom bought it for herself at a second hand sale and it just sat on the shelf. When I noticed who the author was, I picked it up and read it. It was such a good mix of feels and suspense, with of course an awesome happy ending. Memoirs of Geshia was just one of those books I think everyone needs to read in their lifetime, just a rich story overall.
No. 6: A Scene that has Haunted You for Years After Reading It
Yeah, I hope I don't need to explain which scene is the most haunting, cause it was so raw, that I still can't believe I read it. In fact, there were a few scenes in this one that burn you. It's an amazing series, The Girl with a Dragon Tattoo by Steig Larsson, but that scene will haunt me forever…
No. 7: An Unforgettable Character
Maybe because ACOTAR is fairly fresh in my brain, Rhysland from A Court of Thorns and Roses by Sarah J Maas, will forever be remembered. He became so much more than I expected and he represented everything good in Feyre's world. He's ferociously loyal and incredibly kind. Yeah, he's awesome.
Runner up is probably Lisbeth Salander, from Girl with a Dragon Tattoo. She does not give an effffff. She was a crazy punk rock hacker girl, before they were even a thing.
No. 8: A Book That Changed Your Opinion About Something
I think every girl growing up in the early 2000's read Twilight. I wanted to read everything from Stephanie Meyer, including her science fiction book, The Host. It introduced me to this wonderful world, and I haven't looked back since…
No. 9: Share Another Random Bookish Memory
First book to make me ugly tears was A Walk to Remember by Nicholas Sparks. The ending of this book, like even now as I think back…I'm getting choked up…gosh dammit Nicholas, you amazing human being you. If you haven't read any of his books, I highly recommend him as an author especially if you want an easy Sunday book.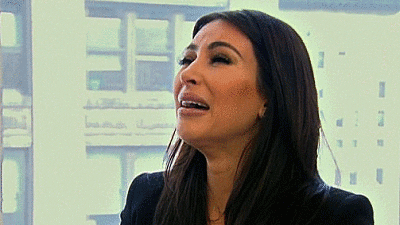 This was such a fun tag, and I tag all of you to join as well! Let's all re-live our Bookish memories!!
Hope everyone has a wonderful long weekend if you're in Canada! & If you're watching the royal wedding tomorrow, can't wait!!
Happy Reading!