The Diviners
by Libba Bray
(The Diviners, #1)
Pages: 468 // Published: September 8, 2012 // Genres: Young Adult, Fantasy, Historical, Paranormal
Summary as Provided by Publisher
Evie O'Neill has been exiled from her boring old hometown and shipped off to the bustling streets of New York City—and she is pos-i-tute-ly ecstatic. It's 1926, and New York is filled with speakeasies, Ziegfeld girls, and rakish pickpockets. The only catch is that she has to live with her uncle Will and his unhealthy obsession with the occult.
Evie worries he'll discover her darkest secret: a supernatural power that has only brought her trouble so far. But when the police find a murdered girl branded with a cryptic symbol and Will is called to the scene, Evie realizes her gift could help catch a serial killer.
As Evie jumps headlong into a dance with a murderer, other stories unfold in the city that never sleeps. A young man named Memphis is caught between two worlds. A chorus girl named Theta is running from her past. A student named Jericho hides a shocking secret. And unknown to all, something dark and evil has awakened.
My Thoughts
"There is a hideous invention called the Dewey Decimal System. And you have to look up your topic in books and newspapers. Pages upon pages upon pages…"

Uncle Will frowned. "Didn't they teach you how to go about research in that school of yours?"

"No. But I can recite 'The Battle Hymn of the Republic' while making martinis."

"I weep for the future."

"There's where the martinis come in."
Yum! 4/4 Super Dessert Popsicles for Libba Bray's The Diviners.
This book was so very smart, so very entertaining, and so so so very creepy.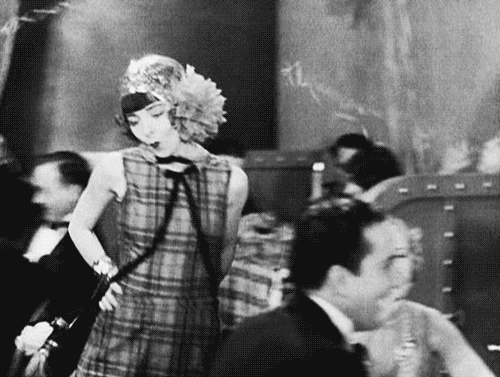 I'm so glad I moved this one up in my TBR list cause my mood was for sure feeling the 1920's flapper aesthetic and I ate it up! Reading the author's notes, Miss Bray did everything possible to make it authentic to the the timeline. She was able to capture the essence of the 1920's so well that I was able to picture it so clearly in my head – from the scenery, to the clothes, and especially the banter between characters.
This book was a blend of multiple storylines which you slowly see combine as they all are involved in the larger storyline. I love this type of approach in the story, where the reader is privy to whole picture and you get excited when you see storylines intertwine and overlap. Evie O'Neill is definitely the main focus for the majority of the story, she is sarcastic and spunky, but extremely vulnerable as she helps her Uncle solve a series of murders happening in NY.
We're introduced to wonderful characters such as….
Evie's Uncle, Will, a professor who knows more than he leads on
Jericho, Will's assistant, who has a origin story that will haunt him forever
Mable, Evie's best friend, and the daughter of two political radicals who is constantly overshadowed by everyone
Sam, thief & street rat, who has unexplainable abilities that help him be a successful thief
Theta & Henry, friends of Evie, both are extremely entertaining & their storylines were one of my favourite. Libba Bray hinted how they too might be touched with abilities.
Memphis, a numbers runner for a local Club, who was my favourite character in this whole book. He was known as Miracle Memphis of Harlem, until his abilities to heal disappear..
I was fond of all the characters and I loved their interactions. I think the chemistry between the members is what really drove the story.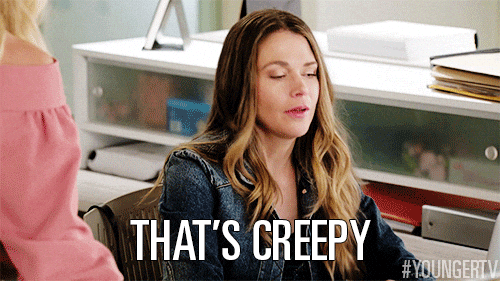 As I mentioned before, I was surprised at how creepy this book was. Like the bad guy was baaaaadd. No redeeming qualities for this one. So with that, a lot of violence follows this dude, so fair warning if murder or violence is an issue. I would have to stop and do a little dance to shake off the creepy, because you can't but help sing his stupid creepy song in your head. How many times have I said creepy? A lot, because it's creeeeeepy.
Naughty John, Naughty John, does his work with his apron on. Cuts your throat and takes your bones, sells 'em off for a coupla stones.
I didn't have many issues with this one. I did find some of the romance in this books a little bit too rushed, but that was such a minor part of the story. I was hoping the resolution with the baddie would have had more umph, but then you realize there's more beyond Naughty John.
Also, the pacing of this one is slow, but a good slow. So it may have taken longer to read than I would usually take. If you're in a mood for a quick & easy read, this won't be it.
Have you read this one? Let me know in the comments how or if you liked it??
Thank you so much for stopping by.
Happy Reading!!