Save the Date
by Morgan Matson
Pages: 432 (e-copy) // Publish Date: June 5, 2018 // Genres: Young Adult, Contemporary, Romance
Thank you to Simon & Schuster Canada and NetGalley for this electronic copy of this book in exchange for an honest review!
Summary as Provided by Publisher
Father of the Bride meets Sixteen Candles in the latest novel from New York Times bestselling author Morgan Matson.
Charlie Grant's older sister is getting married this weekend at their family home, and Charlie can't wait—for the first time in years, all four of her older siblings will be under one roof. Charlie is desperate for one last perfect weekend, before the house is sold and everything changes. The house will be filled with jokes and games and laughs again. Making decisions about things like what college to attend and reuniting with longstanding crush Jesse Foster—all that can wait. She wants to focus on making the weekend perfect.
The only problem? The weekend is shaping up to be an absolute disaster.
There's the unexpected dog with a penchant for howling, house alarm that won't stop going off, and a papergirl with a grudge.
There are the relatives who aren't speaking, the (awful) girl her favorite brother brought home unannounced, and a missing tuxedo.
Not to mention the neighbor who seems to be bent on sabotage and a storm that is bent on drenching everything. The justice of the peace is missing. The band will only play covers. The guests are all crazy. And the wedding planner's nephew is unexpectedly, distractingly…cute.
Over the course of three ridiculously chaotic days, Charlie will learn more than she ever expected about the family she thought she knew by heart. And she'll realize that sometimes, trying to keep everything like it was in the past means missing out on the future.
My Thoughts
Big Family +Big House + Big Wedding = Big Drama
A lovely 4 Super Dessert Popsicles for Morgan Matson's Save the Date.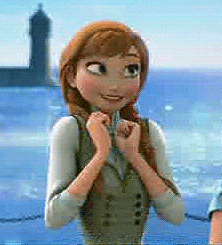 It has been too long since I've read a Contemporary, and I hope this isn't the last one this summer. This was my first introduction to Morgan Matson, and now I get all the hype. I absolutely blew through this book over the long weekend and it gave me all the cozy happy feels.
Charlie Grant is the youngest of 5 children. From the sounds of it, there is about 10-11 year gap between her and her oldest sibling. All of her siblings have moved out and Charlie, high school senior, is excited to have the whole family in one house again for her sister Linnie's Wedding. She is desperate to make sure this weekend is perfect for her sister and more importantly her family, that of course drama soon follows.
Let's just anything possible that could go wrong – goes very very wrong! And Charlie is always there to the rescue. As the weekend progresses, you're introduced to Charlie's family and discover that the perfect Grant family isn't so perfect.
If you're looking for a high octane romance, then this book will disappoint, the majority of the focus is on the family. For me personally, I preferred this. I related to a lot of what Charlie goes through, having a biggish family too. As I get older, I value my time with my parents and siblings as our schedules get more and more hectic. So I really liked the family antics and interactions in this book.
Some of the "twists" are very predictable as you can see a mile away where it's heading. I went through the same thing what Charlie went through (I don't want to spoil it), and I know it can sting like a mutha-effer. But in no way does it come off corny or eye-rolly (yes, a new descriptive word). You still feel the emotion of the situation. That being said, I wish there was a deeper attachment to the characters – there were just too many to really feel attached to any of them. I think I got the most feels for Brooke (a surprise girlfriend of her favourite brother) and Waffles (a rescue beagle), because they were so badly ignored by the Grants.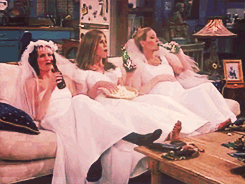 Also, if you are married, this will give you all the wedding flashbacks and for a moment you are grateful that fiasco was done. (Don't get me wrong – I loved my wedding, just never want to plan another one…)
Overall this book read like a sweet teen movie and I ate up every moment of it. If you need a book to get lost in and decompress, I highly recommend picking this book up.
I'm actually going to check out other Morgan Matson books now since I enjoyed this book so much!
Thank you again to Simon & Schuster Canada and NetGalley for this electronic copy of this book in exchange for an honest review!
Have you read this one yet? Will you be picking this book up this summer?
Which Morgan Matson book should I read next? Let me know in the comments!
As Always…
Happy Reading!!
About the Author
Morgan Matson was born in New York City and grew up there and in Greenwich, Connecticut. She attended Occidental College as a theater major, but halfway through, switched her focus to writing and never looked back. She received an MFA in Writing for Children from the New School, and then a second MFA in Screenwriting from USC.
She is the New York Times bestselling author of five books, all published by Simon & Schuster.
She currently lives in Los Angeles with her rescue terrier, Murphy, in a house with blue floors that's overflowing with books.
Check her out at: https://www.morganmatson.com/about/