Ruthless Magic
by Megan Crewe
(Conspiracy of Magic, #1)
Thank you to Another World Press and NetGalley for this electronic copy of this book in exchange for an honest review!
Pages: 286 (e-copy) // Publish Date: May 30, 2018 // Genres:Young Adult, Fantasy
Summary as Provided by the Publisher
In the contest to keep their magic, the only options may be die… or kill.
Each year, the North American Confederation of Mages assesses every sixteen-year-old novice. Some will be chosen. The rest must undergo a procedure to destroy their magical ability unless they prove themselves in the mysterious and brutal Mages' Exam.
Disadvantaged by her parents' low standing, Rocío Lopez has dedicated herself to expanding her considerable talent to earn a place in the Confederation. Their rejection leaves her reeling—and determined to fight to keep her magic.
Long ashamed of his mediocre abilities, Finn Lockwood knows the Confederation accepted him only because of his prominent family. Declaring for the Exam instead means a chance to confirm his true worth.
Thrown into the testing with little preparation, Rocío and Finn find themselves becoming unlikely allies—and possibly more. But the Exam holds secrets more horrifying than either could have imagined. What are the examiners really testing them for? And as the trials become increasingly vicious, how much are they willing to sacrifice to win?
The first in a new series by USA Today bestselling author Megan Crewe, Ruthless Magic combines the magic of Harry Potter with the ferocity of The Hunger Games alongside a poignant romance.
My Thoughts
Woohoo! Four Super Delicious Dessert Popsicles!
Wow, so I devoured this book and was up to midnight finishing it up just in time for it's publish date!! The best way to sum up this book is to compare it to Lev Grossman's The Magicians + Hunger Games. I wouldn't necessarily agree with the comment in the summary about it being the magic of Harry Potter. I very much enjoyed Megan Crewe's interpretation of magic & mages. It's very much melodic and natural. Magic is more of sensation, there to pull from and weave 'chantments.
For a fairly short book (286 pages), it covers a lot with regards to the world and the characters. The story is told by two main characters – Finn Lockwood and Rocio Lopez. Finn Lockwood comes from a prominent "old magic" family and has always been a disappointing mage in comparison to his peers and family members. He is fiercely loyal, slightly naive, and incredibly kind. He is a very extremely charming character and I enjoyed his perspective thoroughly. Rocio Lopez was born to a "New Magic" family and has had to work hard for everything she has. Her parents both had magical abilities but were dampened at a young age as they Confederation did not see them fit enough to be full mages. Rocio has always resented the confederation and she will do anything she can to keep her magic. She is so powerful and I was in awe of her abilities throughout the book. She was an artist and magic was her medium. She was raw and vulnerable and a fierce wo-maaaan!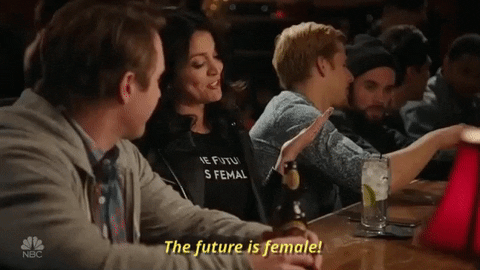 Both declare to participate in "The Exam" to determine if they will be chosen as champions where they will keep their abilities and mentor under some of the best mages in the confederation. If you do not complete the exam or pass, you will forfeit all abilities and thus be "burned out".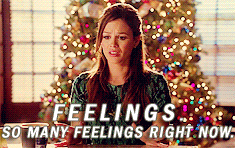 I will commend Crewe on her ability to really become attached and invested in her characters. I loved them all, even the small misfit gang they form during the examination. Similar to Hunger Games, get ready for some heartbreak, cause it happens!
The only reason I have it 4 instead of 5 stars was that I wanted a bit more from the ending. It was such a long build-up given 90% of the book was the examination, and I felt a bit disappointed. I will for sure check out the next one as I want to see what's next for Finn & Rocio.
I enjoyed the pacing, the thrill of the exam, and the cleverness of the tasks. I actually enjoyed the romance in this. I hate when characters fall automatically in love with in the span of a week, but I admit I enjoyed this thoroughly! Even better that the author is from Toronto ;)!
Overall I recommend this book and hope to read more from this series!!
Thank you again to Another World Press and NetGalley for this electronic copy of this book in exchange for an honest review!
Thanks for stopping by!
Happy Reading!!
About the Author
Like many authors, Megan Crewe finds writing about herself much more difficult than making things up. A few definite facts: she lives in Toronto, Canada with her husband and son (and does on occasion say "eh"), she's always planning some new trip around the world, and she's spent the last six years studying kung fu, so you should probably be nice to her. She has been making up stories about magic and spirits and other what ifs since before she knew how to write words on paper. These days the stories are just a lot longer.
Find out more about her at: http://www.megancrewe.com/index.html