Born a Crime: Stories from a South African Childhood
by Trevor Noah
Pages: 305 // Published: November 15, 2016 // Genres: Biography, Memoir, Non-Fiction
Summary as Provided by Publisher
Trevor Noah's unlikely path from apartheid South Africa to the desk of The Daily Show began with a criminal act: his birth. Trevor was born to a white Swiss father and a black Xhosa mother at a time when such a union was punishable by five years in prison. Living proof of his parents' indiscretion, Trevor was kept mostly indoors for the earliest years of his life, bound by the extreme and often absurd measures his mother took to hide him from a government that could, at any moment, steal him away. Finally liberated by the end of South Africa's tyrannical white rule, Trevor and his mother set forth on a grand adventure, living openly and freely and embracing the opportunities won by a centuries-long struggle.
Born a Crime is the story of a mischievous young boy who grows into a restless young man as he struggles to find himself in a world where he was never supposed to exist. It is also the story of that young man's relationship with his fearless, rebellious, and fervently religious mother—his teammate, a woman determined to save her son from the cycle of poverty, violence, and abuse that would ultimately threaten her own life.
The stories collected here are by turns hilarious, dramatic, and deeply affecting. Whether subsisting on caterpillars for dinner during hard times, being thrown from a moving car during an attempted kidnapping, or just trying to survive the life-and-death pitfalls of dating in high school, Trevor illuminates his curious world with an incisive wit and unflinching honesty. His stories weave together to form a moving and searingly funny portrait of a boy making his way through a damaged world in a dangerous time, armed only with a keen sense of humor and a mother's unconventional, unconditional love.
My Thoughts
All the doughnuts in the world go to this one. I feel kinda weird giving a full review on essentially someone's life story, so I wanted to keep this one short and sweet.
I adore Trevor Noah, and I'm a huge fan of his stand-up comedy and I watch the Daily Show religiously. His dimples alone should compel you to watch him ASAP. When I saw his book, it was a no brainer and I'm kicking myself for not reading sooner. I think just behind Circe, this book was one of my favourite to read this year.
It was laugh out loud funny, it was surreal, it was heartwarming and it was so candid. It felt that I was having a conversation with my good friend Trevor Noah. I was in awe of his life and mostly in awe of how powerful, loving and unconventional his mother is. Not all the stories are happy, and it was extremely eye-opening and raw telling of his childhood in South Africa after the apartheid ended. I'll be the first one to admit how ignorant I am to African culture and history. Growing up in a stable and sheltered environment of Canada, there was a lot I didn't know or think about.
His relationship with his mother was the main focus, and I can't even believe this woman exists. She has the craziest life story, and I'm beyond impressed. He also goes into his relationships with his Father, Step-Father, and most of all his childhood friends. It was all seriously good.
Overall – I recommend to pick this one up, it's such an easy read. You will definitely take something away from it as it was just that good.
Here are some of my favourite parts of the book (so I guess spoiler alert?):
I learned to use language like my mother did. I would simulcast — give you the program in your own tongue. I'd get suspicious looks from people just walking down the street. "Where are you from?" they'd ask. I'd reply in whatever language they'd addressed me in, using the same accent that they used. There would be a brief moment of confusion, and then the suspicious look would disappear. "Oh Okay. I thought you were a stranger. We're good then."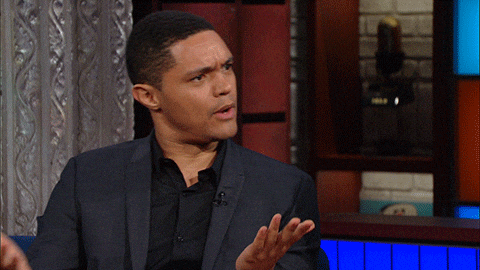 "I don't need him for that," I said. "I know who I am."

"It's not about knowing who you are. It's about him knowing who you are, and you knowing who he is. Too many men grow up without their fathers, so they spend their lives with a false impression of who their father is and what a father should be. You need to find your father. You need to show him what you've become. You need to finish that story."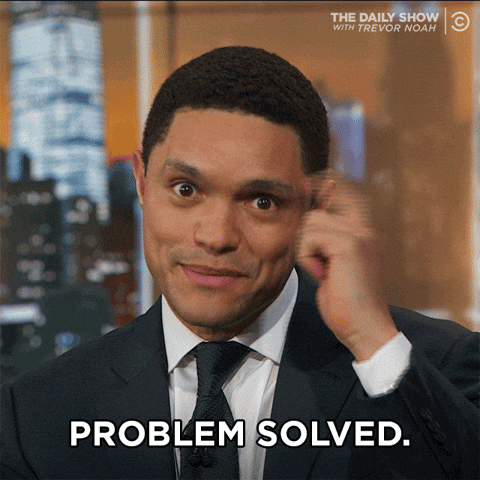 "I still can't believe you didn't have any health insurance."

"Oh but I do have insurance," she said.

"You do?"

"Yes. Jesus."

"Jesus?"

"Jesus."

"Jesus is your health insurance?"

"If God is with me, who can be against me?"

"Okay, Mom."

"Trevor, I prayed. I told you I prayed. I don't pray for nothing."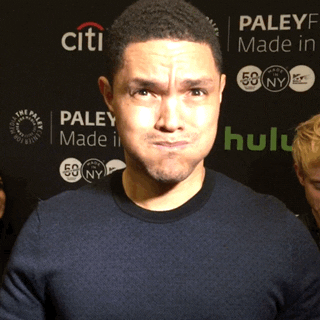 Okay, gushing over…
As always…
Happy Reading!