Out of This World Blogger Award
I was nominated for the Out of This World Blogger Award by Tegan & Jess @ Fiction No Chaser. The award was recently created byKaleena @ Reader Voracious Blog. She created this award to recognize exceptional bloggers that are engaged in the community and publish excellent content.
Thank you so much to Tegan & Jess for nominating me and reminding that starting this blog was the best decision. I get to meet & interact with such amazing people in this wonderful community.
Congrats to Kaleena for creating such a wonderful award and look forward to it circulating around the blog-sphere.
Rules:
Thank the blogger(s) that nominated you and link back to their post.
Answer the questions.
Don't forget to grab your badge!
Nominate 3-5 bloggers for the award.
You may use the header image from this post if desired.
Please be sure to link back to the original post and credit the creator: Kaleena @ Reader Voracious Blog
Questions:
What (or who) inspires you and why?
Is it sappy to say my baby girl, Em, inspires me? She is only 10 months, and she is just full of life and personality. Her laugh and happiness inspires me everyday to be the best mom and person I can be. She makes all the big things in life that I used to worry about so minute and small. She re-focused my life and helped my confidence. I am a better person because of her and I'm so proud to be her mom.
*insert sob face*
What is your favorite thing about blogging?
There are so many things about blogging that I'm enjoying. I think my most favourite thing is the community! I love love love seeing comment notifications! Having conversations and  fan-girling with fellow book-lovers is the best. I love reading other people's reviews and making my TBR list grow and grow. I also enjoy how much it inspires me to read! It's a huge motivator.
If you could be any character in fiction, whom would you be and why?
Hmm, this is a tough one. I wouln't mind being Elizabeth Bennet married to Mr.Darcy in Pride & Prejudice. But I've always had a fascination with mythology and gods, so one character in which I loved their abilities was Nikki Glass from Dark Descendant. She is the descendant of Artemis the Huntress and her abilities contribute to being a kick-ass private investigator. So I would def be cool with being a descendant of a God.
If you had six months with no obligations or financial constraints, what would you do with the time?
I would definitely not be working that's for sure. If no financial constraints means unlimited funds – right :P? I would first hire a crew to renovate my kitchen, basement and backyard. Then as my house is being totally renovated, I would take my family on a vacation. I would love to see more of Europe – the UK, Spain, Portugal, Croatia, etc. Then hit Asia – Japan, South Korea, Taiwan, and Singapore. I would love to visit Mauritius, Fiji, and Bali.
What is one piece of advice that you would give a new blogger?
I'm a fairly new blogger, blogging for less than 2 months. But one thing I've learned is to have fun with it. Don't get wrapped up in the likes and follows, reach out to fellow bloggers and you will see how quickly how amazing everyone is! Also, don't pressure yourself to push out content, do it for you! If it becomes work then it will no longer be enjoyable.
Optional: Freebie question – share something with us!
I love to cook! Here are some of my favourite recipe/food bloggers! If you're looking for inspiration, a lot of their recipes are perfect for the busy household. I've been following these sites for years, and I'm so happy to see their successes.
Gina Homolka from Skinny Taste  : Her healthier versions of classics are my favourite. She also inspires a lot of my Meatless Monday ideas. My favourite is her Mushroom Stroganoff.
Beth from Budget Bytes: This is a great why to find cheap recipes that are nutritious and quick. My favourite is her Zuppa Toscana Soup recipe.
Bill, Judy, Sarah, and Kaitlin from Woks of Life: For authentic and great Asian recipes, I highly recommend this blog. I feel like a pro when I make their recipes. My favourite is their dim sum section: Chinese Stuffed Eggplant.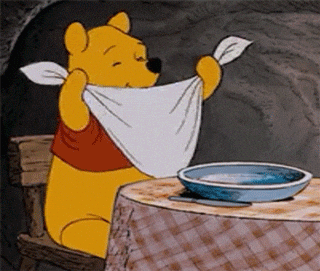 Nominees:
If you say something is out of this world, you are emphasizing that it is extremely good or impressive . . . these bloggers are shooting for the moon and living among the stars 🌟
Sara @ The Bibliophagist
Becky @ Velvet Spade Reads
Lily @  Sprinkles of Dreams
A very heartfelt thank you to the bloggers nominated, well-deserved in my books :).
Happy Reading!!