The Fragile Ordinary
by Samantha Young
Pages: 304 (e-copy) // Published: June 26, 2018 // Genres: Young Adult, Contemporary, Romance
Thank you to Harlequin Teen and NetGalley for this electronic copy of this book in exchange for an honest review!
Summary as Provided by Publisher
I am Comet Caldwell.
And I sort of, kind of, absolutely hate my name.
People expect extraordinary things from a girl named Comet. That she'll be effortlessly cool and light up a room the way a comet blazes across the sky.
But from the shyness that makes her book-character friends more appealing than real people to the parents whose indifference hurts more than an open wound, Comet has never wanted to be the center of attention. She can't wait to graduate from her high school in Edinburgh, Scotland, where the only place she ever feels truly herself is on her anonymous poetry blog. But surely that will change once she leaves to attend university somewhere far, far away.
When new student Tobias King blazes in from America and shakes up the school, Comet thinks she's got the bad boy figured out. Until they're thrown together for a class assignment and begin to form an unlikely connection. Everything shifts in Comet's ordinary world. Tobias has a dark past and runs with a tough crowd—and none of them are happy about his interest in Comet. Targeted by bullies and thrown into the spotlight, Comet and Tobias can go their separate ways…or take a risk on something extraordinary.
My Thoughts
Before you,

I believed real, true glorious living

Was in adventure, was in the extraordinary.

But I've learned that time is not so forgiving,

And the real beauty of life is in the fragile ordinary.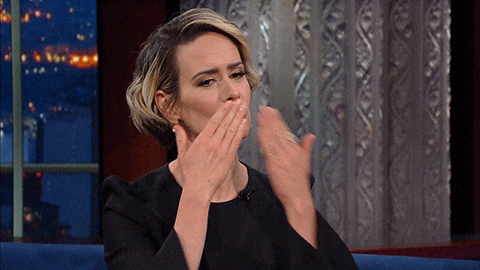 Wow, just want to take a moment and thank the bookish Gods for the wonderful NetGalley ARCS I've read so far. I'm so glad I have the opportunity to read books I may have never picked up before and get introduced to new authors.
Okay, gushing over and now to gush over this book!
I said I was so over 17-year old romances but gosh this was so freaking cute, I literally want to squish it. We're introduced to Comet Caldwell – an extremely shy introverted and quirky book nerd who prefers books over people. Her parents are artists and have completely ignored her existence for most of her life. She is well taken care as in her basic needs – food & shelter, but they are so self-involved that it's more living with roommates than actual parents. They even prefer her to call them by their first names – Kyle & Carrie. She has two close friends, her poetry blog and her little poetry cafe which she escapes to regularly. She is convinced she doesn't need anything else in life and can't wait to blow off her little Scottish town for an American University when she graduates.
In comes Tobias King, the new student from America. It's starts off as an opposites attracts story but they quickly they have more in common than they realize and through Tobias, Comet starts to come out of her shell.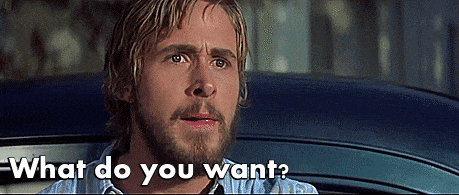 I think with all YA romances, yes the romance is very key. I had no issues with Tobias & Comet's story in the book and I adored them completely. Although at times, Comet was a walking contradiction. She hated to be in the centre of attention yet she dressed in loud & quirky vintage clothes. She also hated being ignored by people but the same time didn't want to interact with them. The internal struggle is real with this one.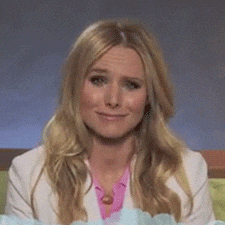 What got me in this book the most was her relationship with her parents. It was such a unique interaction and the growth or "change" that occurs in this book literally had me wrapped around it's little finger. Not going to lie – I legit cried ugly tears when she confronts her father and what he says to her at the end of the book literally crushed my soul with all the feels. So for me, this relationship and it's progress made the book so much more in my eyes.
If you're looking for fluff with all the feels, I highly recommend this book. It was so sweet and I still catch myself thinking about it a week after I read it…
Thank you  again to Harlequin Teen and NetGalley for this electronic copy of this book in exchange for an honest review!
Hope everyone had a wonderful weekend!
As always…
HAPPY READING!
About the Author
Samantha Young is a New York Times, USA Today and Wall Street Journal bestselling author from Central Scotland. She's been nominated for the Goodreads Choice Award 2012 for Best Author and Best Romance for her international bestseller ON DUBLIN STREET, Best Romance 2014 for BEFORE JAMAICA LANE, and Best Romance 2015 for HERO. ON DUBLIN STREET is Samantha's first adult contemporary romance series and has sold in thirty countries. Samantha's YA contemporary lit debut THE IMPOSSIBLE VASTNESS OF US releases from Harlequin Teen June 2017.
Check out: http://authorsamanthayoung.com