Hi Book Blog Friends!
I've mentioned before I'm new to the blog scene and I've been enjoying it so much! I have noticed that most of you (if not all) have a twitter account associated with their blog, and I'm contemplating – should I too start a twitter?
I've noticed a lot of authors too have their own twitter account. I just wanted to get your guys opinion on twitter + book blogging, do you like it? Is it worth getting?
I have an active bookstagram account, but I feel like its separate from my blogging world. Sometimes the worlds cross, but more often not.
Let me know in the comments what you think about a twitter account! As a fellow blogger – do you check out fellow blogger's twitter account or other social media accounts? If you're a non-blogger, do you like to follow favourite bloggers through other platforms such as Twitter?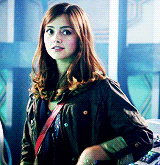 Looking forward to chatting with you !!