The Hating Game
by Sally Thorne
Pages: 387 (e-copy) // Published: August 9, 2016 // Genres: Contemporary, Romance
Summary as Provided by Publisher
Debut author Sally Thorne bursts on the scene with a hilarious and sexy workplace comedy all about that thin, fine line between hate and love.
Nemesis (n.) 1) An opponent or rival whom a person cannot best or overcome.
                       2) A person's undoing
                       3) Joshua Templeman
Lucy Hutton and Joshua Templeman hate each other. Not dislike. Not begrudgingly tolerate. Hate. And they have no problem displaying their feelings through a series of ritualistic passive aggressive maneuvers as they sit across from each other, executive assistants to co-CEOs of a publishing company. Lucy can't understand Joshua's joyless, uptight, meticulous approach to his job. Joshua is clearly baffled by Lucy's overly bright clothes, quirkiness, and Pollyanna attitude.
Now up for the same promotion, their battle of wills has come to a head and Lucy refuses to back down when their latest game could cost her her dream job…But the tension between Lucy and Joshua has also reached its boiling point, and Lucy is discovering that maybe she doesn't hate Joshua. And maybe, he doesn't hate her either. Or maybe this is just another game.
My Thoughts
Both love and hate are mirror versions of the same game – and you háve to win. Why? Your heart and your ego. Trust me, I should know.
*eeeeeeeeeeekkk* I now have a permanent goofy smile stuck on my face. This book was sooooo much fun and I loved every moment. I started it and couldn't stop. So based on that alone I give full five yummy nummy Doughnuts!
Lucy and Joshua are Executive Assistants to the co-CEOs for their publishing company. They have been co-worker enemies from day one and Lucy has spent the last 2 years hating Josh with every fibre of her being. They are complete opposites – Lucy is warm, kind, nice, messy and bookish. While Josh is mean, cold, calculative and hyper neat. There is a new position open for COO and they both are gunning for it. But all of a sudden dynamics change and the lines between hating and loving someone get super blurry. They started playing "The Hating Game" but then it becomes "the Something Else Game".
"So painting your nails tonight, desperately alone?" Lucky guess on his part?
"Yes. Masturbating and crying into your pillow, Doctor Joshua?" He looks at the top button of my shirt.
"Yes. And don't call me that."
So as it describes it's heavy on the hate to love trope, which is one of my faves. God, you could cut the sexual tension with a knife, it was so good. Their banter was my favourite part, and I loved their conversations so much. It reminded me heavily of Gilmore Girls banter, how they have their own language. Lucy and Joshua were giving me huge Jess & Rory vibes, and I was not complaining. #TeamJess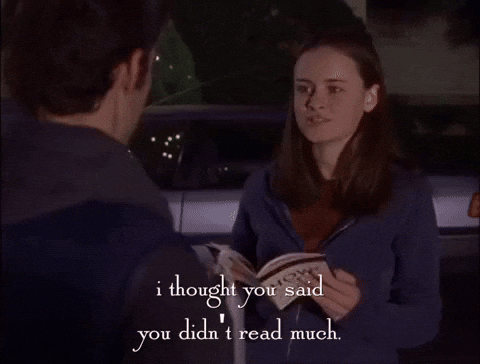 The storyline was sweet and the pacing was really well done. It had all the components in a romantic story I love – a situation that causes her to have her guard down, jealousy jealousy jealousy, family dynamics, a secret back-story, and of course a wedding!I also loved how neat and tidy the ending was, it didn't feel forced or a way to rush it away.
I hope it's not too forward of me to say, but your eyes are incredible, Lucy. I die when you blink.
I have mini complaint about the cover – why are they wearing yellow? The whole main theme about this book was her favourite shirt – the robin egg blue shirt… so what's going on? Plus I thought her hair was black, no?
Besides that, I wholeheartedly recommend this one! I think Sally Thorne will be an auto buy for me and I'm looking forward to checking out 99 Percent Mine when it's released.
Hope everyone will have a wonderful week!
As Always…
HAPPY READING!