The Kiss Quotient
by Helen Hoang
Pages: 336 // Published: June 5, 2018 // Genres: Romance, Contemporary
Summary as Provided by Publisher
A heartwarming and refreshing debut novel that proves one thing: there's not enough data in the world to predict what will make your heart tick.
Stella Lane thinks math is the only thing that unites the universe. She comes up with algorithms to predict customer purchases–a job that has given her more money than she knows what to do with, and way less experience in the dating department than the average thirty-year-old.
It doesn't help that Stella has Asperger's and French kissing reminds her of a shark getting its teeth cleaned by pilot fish. Her conclusion: she needs lots of practice–with a professional. Which is why she hires escort Michael Phan. The Vietnamese and Swedish stunner can't afford to turn down Stella's offer, and agrees to help her check off all the boxes on her lesson plan–from foreplay to more-than-missionary position…
Before long, Stella not only learns to appreciate his kisses, but crave all of the other things he's making her feel. Their no-nonsense partnership starts making a strange kind of sense. And the pattern that emerges will convince Stella that love is the best kind of logic…
My Thoughts
Everything about him pleased her. Not just his looks, but his patience and his kindness. He was good. He was an obsession waiting to happen.
Everything about this book was beyond pleasing, and it's no longer an obsession waiting to happen. Hook, line and sinker – I'm gone, done, full-on obsessed. I'm completely shook.
So with complete shock, *insert sarcasm*, I gave this book five out of five delicious doughnuts, the special kind – the ones made by someone's grandmother and they are stuffed full of Bavarian cream.
The Kiss Quotient is the modern-day Pretty Woman that gives you all the feels and it also gives you a glimpse into a world you may not have much experience with. We're introduced to Stella, who has Aspergers. She rather spend all day working with data than be touched by anyone. She thinks sex is just wrong, and the only reason to participate is because that's what you do. You lie there and wait for it to be over, and most of the time the men she's been with don't even notice she's uncomfortable. She decides that the issue for not enjoying sex, and therefore not having a boyfriend, is due to lack of practice. She approaches the issue analytically as she always does, and hires a male escort. In comes, Michael Phan – he is half Vietnamese/ half Swedish, and is described looking exactly like the big K-Drama star Daniel Henney. You can see where this headed, they both find out more than they originally agreed, and the cutest love story unravels.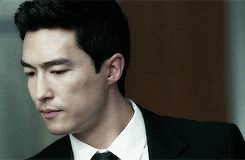 I loved everything about this book. The pacing was so well done. I never once wanted to put it down. I loved the perspectives of Stella and Michael. Helen Hoang did an amazing job with their dialogues, I automatically knew whose perspective I was reading because she created such strong voices for both of them. They were both loveable in their own way but together, they were just an explosion of adorable-ness waiting to happen.
A big part of Stella's story was her Aspergers, and how desperately she didn't want to be treated differently because of it.  But certain things bothered her and sometimes couldn't get past. I have never read a book where the main voice has autism so it was refreshing perspective for me. It also meant so much more that the author drew from her own experience as well. If you do pick up this book, be sure to read the author notes too!
She had a disorder, but it didn't define her. She was Stella. She was a unique person.
We're also introduced to Michael's Mom and family. Through them we get a nice introduction to Vietnamese culture and food (be prepared to be craving some after you read the book!). Which is a nice switch-up to the typical romance formula. The family is loud and comforting. They are everything that should make Stella's Aspergers go into full shock, but they amazingly made it work. Michael's Mom, Me, was one of my favourite characters in this book and I hard time not relating her to my own mom.
I also love the fact that they have a main character who is half-asian, as also a fellow HAPA, it meant so much to me. Beyond words, there was a part that just touched me..
There were dozens of pictures of him and his baby sisters surrounded by passels of full-blooded Vietnamese cousins. He looked out of place next to them with his paler skin and non-Asian features, just as he must of looked out of place next to all his peers at school for the exact opposite reasons. What had it been like not fitting in anywhere?

Maybe it hadn't been that different from her own experience growing up.
Stella thought she was OK just being on her own, until she meets Michael. He takes her out of lonely and sterile existence and shows her what love is. Michael was so wrapped up in taking care of others and not thinking he is worthy of his own happiness, that it takes Stella to show him that he's much more than he thinks.
Michael was mint chocolate chip for her. She could try other flavors, but he'd always be her favorite.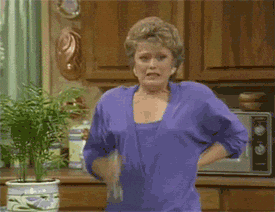 So before I go over the edge and write a 1000-word essay, I want to say that I adored this book. Its sweet, it's unique, and oh god is it ever steamy. Like seriously, so so so naughty. Like Fifty Shades of Grey should pause and take a look at the scenes in this book and hang its head in shame. It wasn't just steamy, it's extremely intimate. Now, I don't read romances often so I don't have a lot to compare to, but I thought the entire book was done so well that I can't recommend it enough.
Helen Hoang is now an auto-buy author for me and I cannot wait for her next book, The Bride Test. I love how this one is its own story but still connected to the main characters of the Kiss Quotient.
Have you read this book? Let me know in the comments of what you thought. 
If you haven't read this book, then what are you waiting for??
As Always…
HAPPY READING!!!