So What is a Mystery Blogger Award?
"This is an award for amazing bloggers with indigenous posts. Their blog not only captivates; it inspires and motivates. They are one of the best out there, and they deserve every recognition they get. This award is also for bloggers who find fun and inspiration in blogging and they do it with so much love and passion." Okoto Enigma
RULES:
Put the award logo/image on your blog.
Mention the creator of the award and provide a link as well.
List the rules.
Thank whoever nominated you and provide a link to their blog.
Tell your readers 3 things about yourself.
Nominate 10 – 20 people.
Notify your nominees by commenting on their blog.
Ask your nominees any 5 questions of your choice, with one weird or funny question (specify).
Share a link to your best post(s).
MERCI! MERCI! MERCI!
Yay, my second time participating in this award!! Thanks so much to BiBi @ Bibi's Book Blog for nominating me! You are so fun to talk to and I love how much you interact with everyone in the community. I feel that all new bloggers should take a look at Bibi, cause she's got it going on! (That totally sounded like I'm hitting on you :P) Anywho, she's amazing and everyone should check her blog out!
THREE THINGS ABOUT ME!
I'm half-asian! My mom is from the Philippines and my Dad is half Greek/Scottish. One day I would love to try one of those DNA ancestry tests to see what the breakdown is.
I am deathly AFRAID of bees or wasps. Or anything big and flying. I would love camping if bugs were not involved. I flinch and run.
I hate the sound of chewing. I literally can't think if I hear someone chewing. And of course, I had to marry the loudest chewer on the planet lol. Other than that, I'm pretty normal-ish?
QUESTIONS FROM BIBI
If you could live any book (or book series), which one would you choose?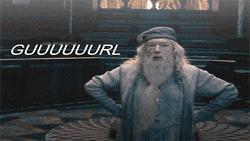 Hmmm, it's totally hard for me not to say the Wizarding World of Harry Potter because I feel like I would totally rock being a wizard.
I would also consider living in the Kate Daniels universe, only if I get to be a shapeshifter…something cat like.
Have you ever read a book that you would be embarrassed to be caught reading?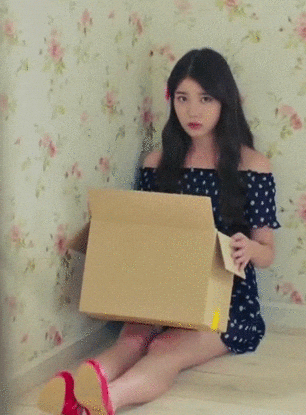 I think I was embarrassed at the time I was reading Fifty Shades of Grey, because I think I was still living with my parents and I definitely did not want to explain to my parents what I was reading….
Do you have an "old reliable" book (or series) that you find yourself reading over and over again?
I actually don't actually like re-reading books, unless it's been years. I think anything written by Nicholas Sparks is what I would consider that "old reliable" comfort read, if I do feel like re-reading.
What's your biggest pet peeve in books?
Instant love I think is the biggest pet-peeve, especially in alot of YA contemporaries. Or when characters have a misunderstanding that can easily be fixed if they TALKED to each other.
Which book would you recommend for me?
Where do I begin…
Nominees:
Carolina // Kaleena // Molly // Caidyn and Chantel // Erin
All are lovely bloggers and deserve attention! Please stop by and follow all of them!
Also, if you would like to do the tag – please feel free to do it, and let me know :).
My Questions:
Why did you start blogging?
Now that half the year is done, what are your goals for your reading and blogging for the rest of the year?
Which fictional character would be your real-life BFF?
Who's your favourite villain (book or movie)?
You're speaking to an acquaintance who has something in their teeth, do you tell them or not? Would you want someone to tell you?
And that's a wrap! Thank you again for the nomination!!