YAY! And like that the first week of Survey Sunday has come to a close! I'm so grateful and excited to see the turn out of responses. Thank you so much to everyone for taking the time to take my Survey!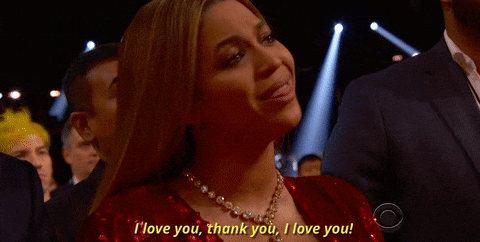 So let's do this, get your seat belts on folks 'cause it's about to get lit-up in this joint…with DATA… what what!
My kids will look back at this, and be amazed at how cool their mom was. 🤓🤓🤓🤓🤓
The Results
TOTAL RESPONSES: 33
WOW – split three ways!! I honestly thought this one would have been more definitive. I was checking in as the week progressed, and surprisingly majority of people in the beginning didn't care either way.
Now this one surprised me! I thought for there would be one person who preferred their e-reader to physical books.
I personally in the I don't mind either way bracket. For me, I prefer my e-reader in bed because it's easier to hold and see at night, but I have no problem with physical books either.
Not surprised by this! I think Dog-earring is a no no in the bookworm community, but interesting to see not everyone agrees!
I'm sadly in the Guilty group as I sometimes do it if I misplace my bookmark and don't have time to look for a new one. I LOSE everything…
What?! Bookworms need order and consistency! How surprising… haha. It bothers me too, but not enough for me to wait for the paperback or re-purchase the hardcover. I ain't made of money and I have the patience of a 2 year old.
Look at all of you smart cookies and your systemized book shelves. I'm not surprised by this one, I stare at my shelves and want to rearrange them constantly. But sadly it never happens. I'll just close the door of my office and fuss over it another day.
Thank you to all who participated. If you missed it, no worries – there will be another fun Survey up next Sunday, so please stay tuned!
Let me know in the comments if you were surprised by any of the results?? If you didn't get a chance to answer the survey, how would have you responded?
HAPPY READING!!!!