When Life Gives You Demons
by Jennifer Honeybourn
Pages: 262 // Publish Date: July 17, 2018 // Genre: Young Adult, Fantasy, Paranormal
Thank you to Raincoast Books for providing me a copy of the book in exchange of an honest review. 
Summary as Provided by Publisher
Sixteen-year-old Shelby Black has spent the past year training to be an exorcist. Her great-uncle Roy—a Catholic priest and Shelby's guardian—believes she has a gift for expelling demons, and he's put her through exorcist boot camp hell, but he still doesn't trust her to do an exorcism on her own.
High school is hard enough without having to explain that you fight demons for a living, so Shelby keeps her extracurricular activity quiet, especially from Spencer, her cute math tutor. Secrets run in Shelby's family, though: her mother has been missing ever since an exorcism went horribly wrong, and Uncle Roy is tight-lipped about it. But Shelby's hell-bent on finding her mom, no matter what—even if what it ends up costing her her soul AND a date with Spencer.
My Thoughts
OOooooooOOOooo, Exorcist + Buffy the Vampire Slayer + Boy meets Girl?
When Life Gives You Demons introduces us to Shelby Black. She is just your average teenage girl living the American dream, training to be an exorcist in her spare time, under the tutelage of a Catholic priest, who also happens to be her Uncle. She has a best friend, she studies for tests, and she crushes hard on the classic popular kid. A few months ago, her mom up and left after a big fight between them, and she hasn't heard anything from her since then. Her Uncle Roy refuses to talk about where her mom is and she has to discover for her self what happens.
On paper, the story of the book works on so many levels. At the beginning of this book, I was like "man this is hilarious and insanely smart!". Seriously…why have I never read a series of a teenage exorcist before?? That's a brilliant idea. Sadly, after finishing the book I was left wanting more.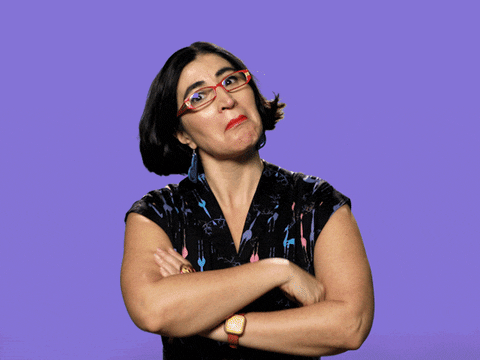 It had all the classic components:
Witty and Sarcastic main character
Handsome yet Mysterious Boy Crush
Grumpy yet loveable Grandpa/Mentor character
Wild and spunky best friend side kick
Demon hunters!!
Demons who possess old ladies and English teachers
Mysterious disappearance of Mom
strong Buffy the Vampire Slayer vibes, and for me that is my FAVE.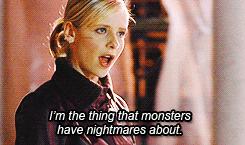 But for me they just touched the surface of what it could be – it was highly predictable and anticlimactic. It felt so rushed, and I'm confused as to why?
Overall, if I had to describe this book, it was a fluffy and fun summer read about Exorcists  (who knew those words would come together). It was fast paced and perfect for the beach. I'm actually going to lend it to my mom after since she has intense ADD and can't sit for two minutes with a book, but she might have a chance and actually finish this one.
I personally was left a bit disappointed, it's like a contemporary dipping it's toe in the paranormal. Too much lovey dovey boy drama, not enough demons! Nothing against contemporaries but I just like my paranormal/fantasy books to have better character depth and story building.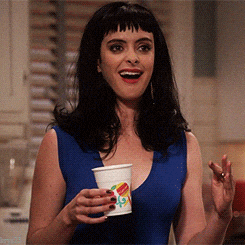 If you want a book that's cute and fun and a bit different from the normal contemporary, than this is perfect. If you want demons and fighting and exorcisms, then you might be left wanting more.
When Life Gives You Demons will be officially out tomorrow, July 17th.
Thank you to Raincoast books for providing me an advanced reader's copy in exchange for an honest review. 
About the Author
Jennifer Honeybourn works in corporate communications in Vancouver, British Columbia. She's a fan of British accents, Broadway musicals, and epic, happily-ever-after love stories. If she could have dinner with anyone, dead or alive, she'd have high tea with Walt Disney, JK Rowling, and her nana. She lives with her husband, daughter and cat in a house filled with books. WESLEY JAMES RUINED MY LIFE is her first novel.
Visit her at: http://jenniferhoneybourn.com