Renegades
(Renegades, #1)
by Marissa Meyer
#of Hours: 17 h 0 min // Published: November 2017 // Read by: Rebecca Soler, Dan Bittner // Genre: Young Adult, Fantasy
Summary as Provided by Publisher
Secret Identities. Extraordinary Powers. She wants vengeance. He wants justice.
The Renegades are a syndicate of prodigies — humans with extraordinary abilities — who emerged from the ruins of a crumbled society and established peace and order where chaos reigned. As champions of justice, they remain a symbol of hope and courage to everyone… except the villains they once overthrew.
Nova has a reason to hate the Renegades, and she is on a mission for vengeance. As she gets closer to her target, she meets Adrian, a Renegade boy who believes in justice — and in Nova. But Nova's allegiance is to a villain who has the power to end them both.
My Thoughts
We both know the world would be better off without heroes. Without villains. Without any of us, getting in the way of normal, happy people and their normal, happy lives.
Yay – my first audiobook review! It has been so long since I listened to an audiobook, I forgot how much I enjoyed them! I hope to get into them more now that I will be back at work in August!
For audiobooks, I think this book was perfect! It had superheroes, villains, action, mystery and humour! It was everything you want from a comic superhero book! The voices were entertaining, and I enjoyed the alternating perspectives of the female and male voices. But I felt that I enjoyed Dan Bittner's parts a bit more, probably between his voice and liking Adrian as a character. However, not going to lie, this book took me a month to get through – 17 hours is a looooonnng time.
The prologue for this one almost made me choke up. I was cleaning the bathroom and I had to pause during the sad scene, I almost didn't keep going because being a new mom, it hurt my heart real bad… I'm a sucker for families and babies. Fair warning, the prologue was TOUGH to get through for me, but luckily they didn't dwell on the gore of the scene throughout the book.
I loved the diversity of this book, and to be honest I hope we get to a point where we have to praise it every time its present because it just becomes part of most stories and books. There were superhero dad's raising two adopted sons, the main character was half Filipino, there was a superhero with visible disability, the list goes on. So for me, I get excited knowing this is the future of books and what my daughter will be exposed to if she chooses to join her bookworm mom.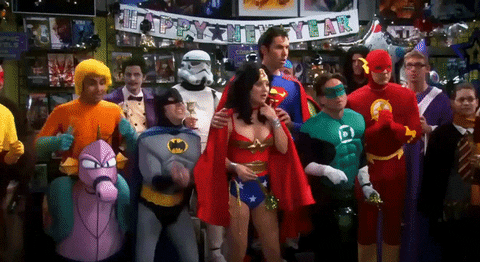 I think Marissa Meyer did a wonderful job building this world and introducing us to a large set of characters. The action scenes were fun and entertaining and I loved listening to them. I did feel in some parts this book dragged on, and I'm not sure if it's because it's an audiobook and I had to listen to every word, but after the big Library scene it lulled a bit for me until the epic ending.
Nova, the main character, has a vendetta against the Renegades – they weren't there for her when she needed them the most  and in a way failed her. I don't disagree it sucks, but to solely blame the Renegades didn't seem like a strong motive for me. I didn't find her hate for the Renegades believable versus the rest of the Anarchists. I loved Adrian, and his big heart. He reminded me of a fluffy Lion here to help. I also loved his ability the most and would definitely chose his in a heartbeat.
Overall, for my first Marissa Meyer book, it was super entertaining and I can't wait to read the next book!! If you love superheroes and X-men, then this book is definitely for you!! If you like audiobooks, I totally recommend adding this one to your list :).
There's no rule that says you have to be a prodigy to be a hero," she insisted. "If people wanted to stand up for themselves or protect their loved ones or do what they believe in their hearts is the right thing to do, then they would do it. If they wanted to be heroic, they would find ways to be heroic, even without supernatural powers.
What superpower would you choose? What other Marissa Meyer books should I check out?