Truly Devious
(Truly Devious, #1)
by Maureen Johnson
Pages: 416 // Published: January 16, 2018 // Genre: Young Adult, Mystery
Summary as Provided by Publisher
Ellingham Academy is a famous private school in Vermont for the brightest thinkers, inventors, and artists. It was founded by Albert Ellingham, an early twentieth century tycoon, who wanted to make a wonderful place full of riddles, twisting pathways, and gardens. "A place," he said, "where learning is a game."
Shortly after the school opened, his wife and daughter were kidnapped. The only real clue was a mocking riddle listing methods of murder, signed with the frightening pseudonym "Truly, Devious." It became one of the great unsolved crimes of American history.
True-crime aficionado Stevie Bell is set to begin her first year at Ellingham Academy, and she has an ambitious plan: She will solve this cold case. That is, she will solve the case when she gets a grip on her demanding new school life and her housemates: the inventor, the novelist, the actor, the artist, and the jokester. But something strange is happening. Truly Devious makes a surprise return, and death revisits Ellingham Academy. The past has crawled out of its grave. Someone has gotten away with murder.
The two interwoven mysteries of this first book in the Truly Devious series dovetail brilliantly, and Stevie Bell will continue her relentless quest for the murderers in books two and three.
My Thoughts
Ugh. Ugggggghhh. I need the next book NOW. This was so bloody good, I ate it all up. I LOVE a good mystery and this book checked off all the boxes for me!!
What I loved…
Stevie Bell:  I loved Stevie, she's a smart quirky teenage girl who is into cold case murders, mysteries and true crime. We experience the way her brain works as she goes through the crime, we see how she deals with panic attacks and anxiety and even though she's putting on a strong face on – how truly difficult it is to go out of her comfort zone. I loved how through all of this, in the end she is just a teenage girl trying to make friends, oh and also catch a killer…no big deal. She is a baby Veronica Mars!!!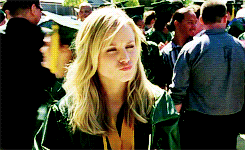 Boarding School in the Middle of No Wheresville: Um, the book takes place at a nouveau fancy boarding high school for the gifted. If that isn't a perfect set-up for a mystery, I don't know what is.
Truly, Devious: I loved how two timelines intersect in this book. The book goes back between 1936, when the school was first created, and present day with Stevie. Both storylines are important and I felt it was very cohesive even though the jump in times.
The Twists: I thought the twists in this book were really well done, not overly predictable and not out of the box that you're like confused as to what just happened.
What I didn't love…
Teenage Love Interest: To be honest, I wasn't really sold on Stevie's love interest, I was secretly rooting for someone else. But there are two more books, so maybe I might be right!
THE ENDING!! So the ending wasn't so much a cliff hanger… but more like a slow decent off a hill. But there was no resolution and I need it now! *paces furiously in front of make-shift conspiracy wall* This is the only reason I gave it four stars instead of five, because it left a big ache where my heart is…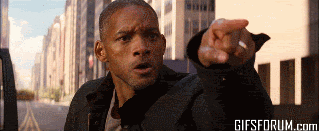 This book is for you if…
You love true crime, mysteries, Agatha Christie or Sherlock Holmes. (I am a huge Veronica Mars fan and this definitely had some strong Mars vibes).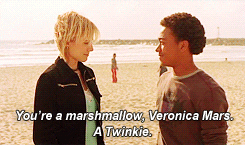 Love eerie boarding schools
Can handle open-ended endings until the next book in the trilogy.
Please please read this one!! I need other people to share conspiracy theories with…
Now I'm going to binge-watch some Veronica Mars…
Thanks so much for stopping by…
HAPPY READING!!