Strange the Dreamer
Strange the Dreamer, #1
by Laini Taylor
Pages: 544 // Published: March 28, 2017 // Genre: Fantasy, Young Adult
Summary as Provided by Publisher
The dream chooses the dreamer, not the other way around—and Lazlo Strange, war orphan and junior librarian, has always feared that his dream chose poorly. Since he was five years old he's been obsessed with the mythic lost city of Weep, but it would take someone bolder than he to cross half the world in search of it. Then a stunning opportunity presents itself, in the person of a hero called the Godslayer and a band of legendary warriors, and he has to seize his chance or lose his dream forever.
What happened in Weep two hundred years ago to cut it off from the rest of the world? What exactly did the Godslayer slay that went by the name of god? And what is the mysterious problem he now seeks help in solving?
The answers await in Weep, but so do more mysteries—including the blue-skinned goddess who appears in Lazlo's dreams. How did he dream her before he knew she existed? And if all the gods are dead, why does she seem so real?
Welcome to Weep. 
My Thoughts
Just a bomb of doughnuts. Like a truck delivering 1500 boxes of Krispy Kreme doughnuts breaks down in front of your house, and the driver says "Here, take them before they go bad". And being the resourceful and sustainable human that you are, you take them all. You build doughnut forts, doughnut towers, you make doughnut snowmen and snow-angels. You smell like sugar and dough for days. Just a whole lot of doughnuts.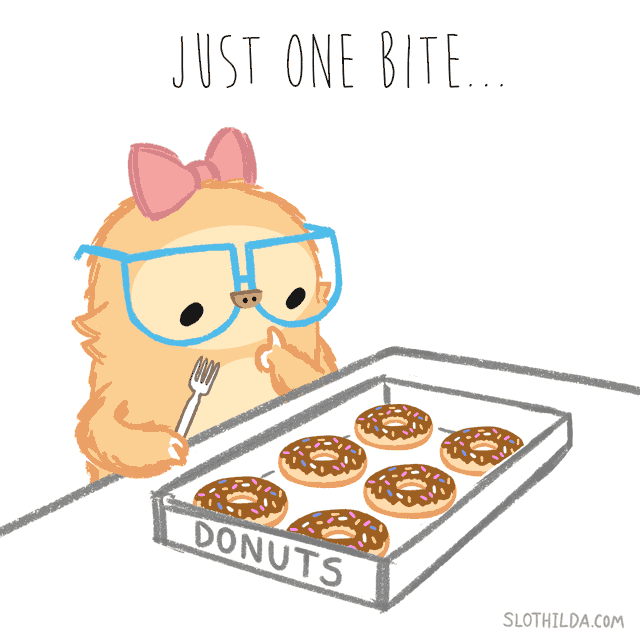 Where was I going with this….? Oh right, Strange the Dream was the bomb dot com, folks. This is not a drill, we have the real deal here.
What I loved…
THE IMAGINATION: Holy crap, I want to peek into Laini Taylor's head and see what's going on there, because it was so unbelievably imaginative. It was dark, whimsical, authentic, and just in awe of the world she built.
THE PACING: For a 500+ page book, I read it fairly quickly – within 3 to 4 days. I thought it was wonderfully paced, and it built up to a magnificent and heartbreaking ending.
LAZLO STRANGE: He was just a wonderful character, all the makings of the best book boyfriend. Seriously, everything he said was quotable. I loved his spunk and most of all his passion for all things wonderful.
"…None of us became monks to be nursemaids."
To which Lazlo replied, with fire in his soul, "And none of us became children to be orphans."
SARAI: I loved Sarai, I loved her thoughts & I loved her abilities. She was a beautiful nightmare who just wants to be with everyone else. *all the hugs*
THE STORYLINE: It was fairytale and legendary like, like if they ever made a movie, the would never in a million years do it justice compared to what Laini Taylor's mind has come up with. Just not possible.
THE UNKNOWN: I came into this book knowing little, other than Jess & Teagan's love for this book (check out their review here) motivated me to pick it up. If I could recco anything, the less you know the better before reading this!
What I didn't love…
THE GORE: There is quite a bit of violence in this book, but nothing completely unnecessary – if that makes sense. Trigger warning: They do discuss the death of babies in nurseries, plus the brutality to which women of weep are subjected to while in the "care" of the Gods. I thought it would be a one time point in the book, but they bring it up quite often as its a major plot driver.
THE EPILOGUE: Not going to lie, when I got a sample of the book on my kobo a while back, I only read the epilogue – but my brain couldn't comprehend this world. So don't judge the book on the epilogue like I did originally, it's seriously good. KEEP READING!
This is definitely a Fantasy book first and YA second, like readers at the YA level will enjoy it but it is not necessarily a YA book to me. I really hope you pick this one up & if you do, please let me know how you liked it!
Thank you for stopping by!
As Always…
HAPPY READING!
Are you excited for Muse of Nightmares? Do you have Strange the Dreamer on your TBR? Let me know in the comments so I can harass you to move it up your list! 😀