Top Ten Tuesday was created by The Broke and the Bookish in June of 2010 and was moved to That Artsy Reader Girl in January of 2018. It was born of a love of lists, a love of books, and a desire to bring bookish friends together.
For today's Top Ten Tuesday post, I decided to do an past topic of my Favorite Book Blogs/Bookish Websites.
If you would like to check out my last post – click here.
TTT: Favourite Book Bloggers
Warning, this post may cause seizures due to the excess of awesome. These bloggers are more than just blogs on here, I see them as part of my new found extended book family, which is so much more!!!
My first follower & forever my favourite blogger. She reads at a blindingly fast paced and gives the best book recco's. She inspired some of my favourite reads this year including Truly Devious, The Hating Game and of course, The Kiss Quotient. She is constantly throwing off my TBR, and I love it! I adore all the tags she includes me on and I felt really welcomed to the community by her when I first started. Plus she loves to bake, and I drool over her instagram stories. Which in my world, raises you to queen status in my eyes!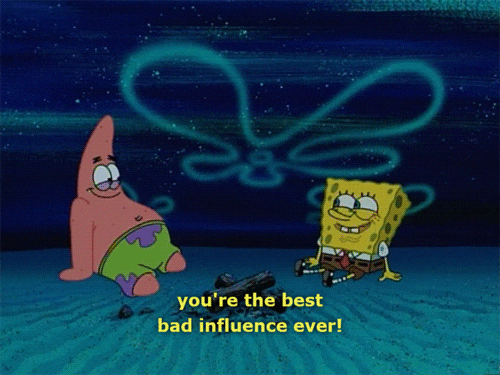 Becky is the friggin' sweetest and I absolutely adore her. She is fellow book mama and I love finding other cool moms on this platform. Bonus – her blog is amazing and I love reading her reviews. She fan-girls hard with me and makes this whole blogging thing fun. Plus she also pushes me to apply to rep searches on Instagram – she obvi believes in my photo skills more than I do. Love you mama!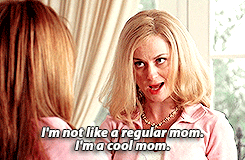 Jess & Teagan are hands down the funniest bloggers I've ever read, and their use of GIFs is a true art form. They make me LOL hard and get me super excited for books. They are responsible for me thrusting Strange the Dreamer up on my TBR, and I will forever be grateful. They are amazing too on Twitter and Instagram, so be sure to follow them on those platforms too. You guys are the bomb dot com, and don't ever STOP. I mean it, I will be devastated.
Plus when I see this GIF, I automatically think of you guys…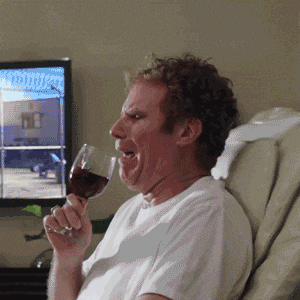 Gigi's blog was one of the first blogs I subscribed to on WP (back when she was Button Eyed Reader), and I loved her blog so much that I of course needed to follow her instagram account too! Through there we messaged back and forth, and I can say without a doubt she is the coolest and nicest mama ever! I did my first buddy read with her, and it was so fun & an amazing experience. She was so awesome about me dropping the ball (and being the slowest buddy reader ever) as I transitioned to work life again. She also listened to me vent about my anxiety about going back and leaving the babes, and I will forever be grateful!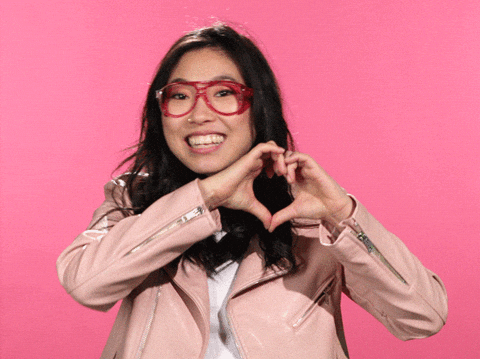 Kallleeeeennaaaaa. Is the bomb dot com. We followed each other through a tag she created, and I believe if I'm not being to forward, it was totally love at first sight? She is a wiz at all things tech-y, and is the ONLY reason why Survey Sunday was created. I couldn't have done it with her amazing skillzzzz, so thank you my darling. It's bonus, that her content is insanely creative and goes beyond the regular book review. She loves this community and fosters and encourages wonderful relationships here. She is also super approachable on twitter!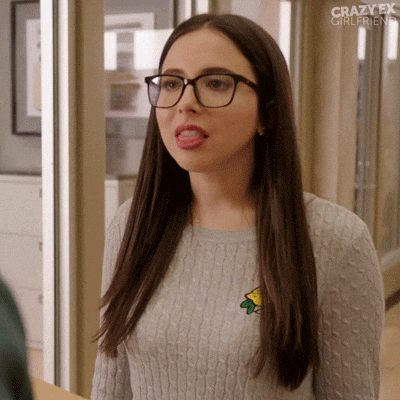 I adore BW Reviews and even more adore Caidyn & Chantel! I absolutely how varied and consistent their content is, Caidyn is a powerhouse especially going back to school! They are one of the main reasons I picked up The Poppy War, a book I would have otherwise may have missed! I love following their instagram, and you bet I love watching their stories!! I can't gush more about these two, so just follow them & see why I love them so!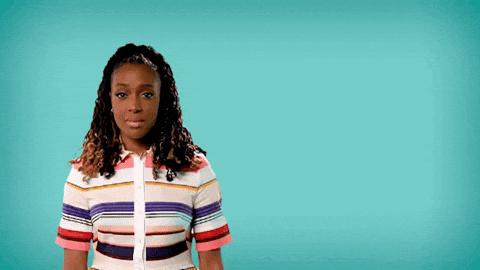 I absolutely adore Kelly's blog, first off – it's freaking gorgeous. If you're new to blogging, take a moment to appreciate just the beautiful aesthetics of her blog. It's legit. And bonus on top of the amazing content, she is incredibly nice and extremely approachable. I love love love her discussion posts, they are so simple yet so impactful and really encourage interaction with an amazingly cool blogger! So I'll just stop fan-girling over her blog and let you check her out yourself!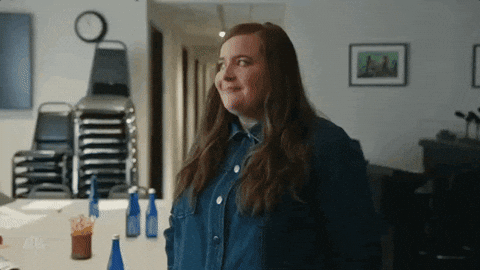 Is there a "nicest blogger" award? Because if so Carolina would so get it hands down. It's so cool to meet International bloggers obsessing over books alongside you from the other side of the world. Carolina is sweet & lovely, and is crazy good at commenting on your posts and creating that amazing conversation we crave doing this! Even though she didn't like Scythe (it's okay, I'm only disappointed a little bit… 😛 I kid!), she is right there with you gushing over books. She tells me all the time to read the Lunar Chronicles, and I feel like I owe it to her to finally pick them up!!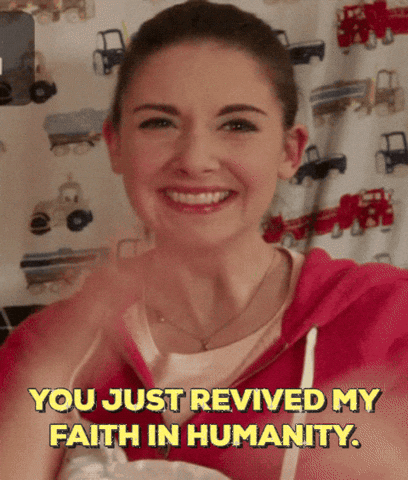 I hope you enjoyed me gushing about my favourite people, and I hope you follow these blogs and see what I'm talking about for yourself!
Have a wonderful week & Happy Reading!