Top Ten Tuesday was created by The Broke and the Bookish in June of 2010 and was moved to That Artsy Reader Girl in January of 2018. It was born of a love of lists, a love of books, and a desire to bring bookish friends together.
For today's Top Ten Tuesday post, the topic is Bingeworthy TV Shows!
If you would like to check out my last post – click here.
TTT: Bingeworthy Reality TV Shows
So not going to lie I have an unhealthy addiction to TV, and it didn't help I was just on maternity leave for the year too, so yeah… I decided to focus on reality shows, since there are just so many!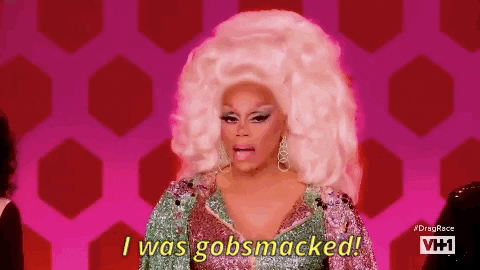 Rupaul's Drag Race (Seasons 5-10): So if you're new to my blog, I am the biggest fan of Rupaul's Drag Race, and you need to get on this one NOW. It's hilarious and creative, and full of shaaaadde! Get ready hunty for the best time of your life. (Season 8 and 9 are on Netflix right now!)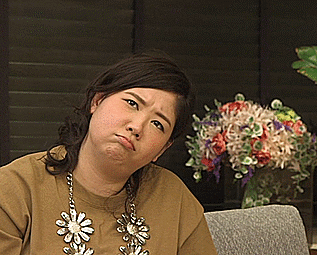 Terrace House (Boys & Girls in the City, Aloha, Open New Doors): Terrace House is hands down the BEST reality show I have ever seen. It's 3 girls and 3 boys who are complete strangers living in a luxury house with luxury cars. It's Japanese reality show, which is a whole other respectable level above North American reality tv shows. Just please watch it, because the commentators are hilarious and all the house members give me the feels. (and the last 3 seasons are on Netflix!)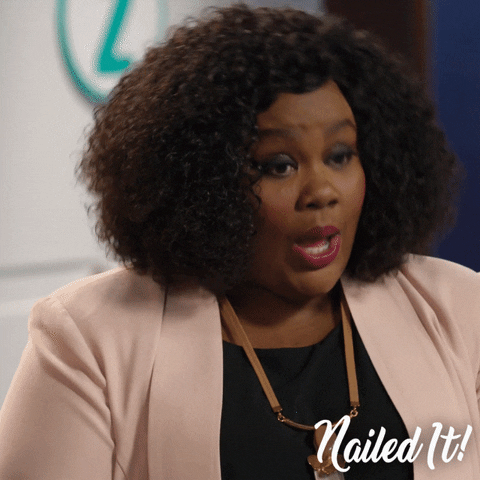 Nailed It!: Now as an avid baker, I tend to lean towards more profesh baking shows but this one is SO hilarious that it is so amazing to watch. I LOL'ed hard at every episode and the Trump cake will haunt my dreams. Essentially amateur bakers attempt crazy cakes and desserts, and of course mayhem ensues. If you need to turn your brain off, this one is a must. (This is a Netflix Original and 2 seasons are up now!)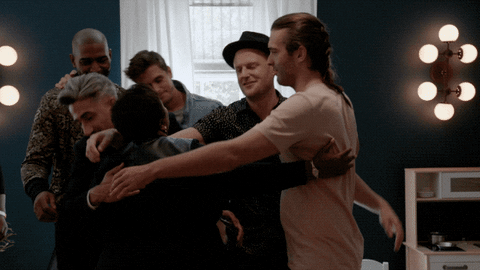 Queer Eye: If you haven't watched this one, go watch it now! It's amazing in every way! I adore the fab 5 and I cried during most of the episodes. So go binge this now, since it's just fabulous in every way possible. (pssst, Netflix original, and two seasons are up!)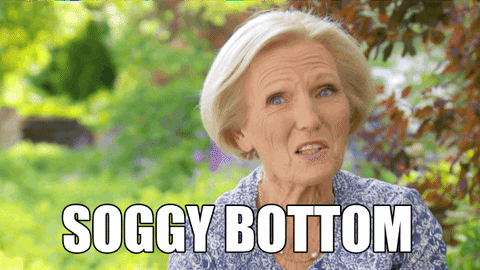 The Great British Baking Show:  This is hands down one of my favourite shows, even my non-baker Hubby LOVES watching this show. My mom and I will even re-cap after episode and give our total profesh opinions about the desserts and who we think should have won or gone home. You fall in love with all the home bakers, and you can't happen but to love the judges & hosts. So PLEASE enjoy this one, even if you don't bake.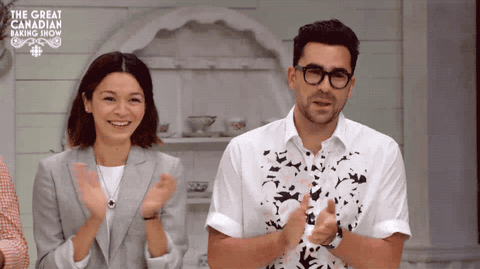 **Honorable Mention — The Great Canadian Baking Show: They just had their first season this summer & it was just as amazing, so def check the first season too!
The Big Family Cooking Showdown:  Again with the food shows, but hey I'm a foodie and I live for it. I absolutely adore home cooks the most. This is a fantastic show where British families go head to head on cooking challenges to see who comes out on top! You're invited into the homes of a variety of families and introduced to their favourite dishes. It's heartwarming and entertaining at the same time. (This is also on Netflix!)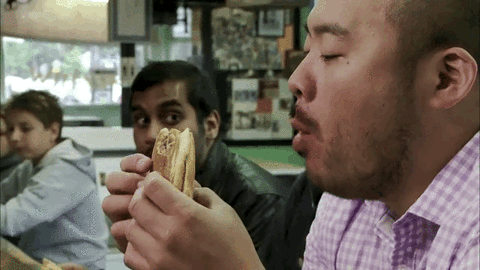 Ugly Delicious: Another food show, surprise surprise. Follow Chef David Chang (Momofuko) as he travels around eating all things wonderful with his awesome celebrity friends. Each episode has a theme such as Dumplings Versus Tortellini, for example. He also touches on heavier topics such as racism in food, but it was definitely an interesting and educating binge! (So, yes again on Netflix!) Chef's Table: Oh wow another food show. But seriously guys, this show is amazing. Not only is the cinematography amazing, you get to peek into the brains of world renowned chefs. They recently released a 4 episode season on Pastry Chefs, and you bet Christina Tosi (MilkBar) is up front and centre in this one! (Alllllll seasons on Netflix, go watch it now!)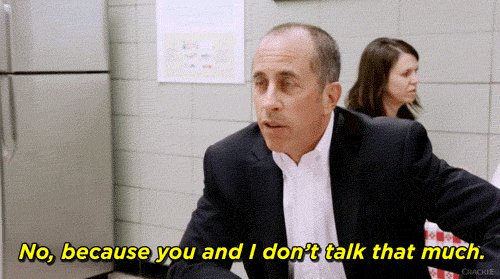 Comedians in Cars Getting Coffee: Now this is a gem of a show that I think everyone will find relatable. Jerry Seinfield, the man himself, drives in classic and rare cars, picks up his comedian friends and goes and gets coffee with them. It's a fun and informal way to go about a talk show and it's pure gold. My favourite episode to date is still the Obama one, it definitely makes your heart hurt given the climate now but worth your binge-ing time. There are so many episodes, it will definitely take some time to get through! (ALL ON NETFLIX :))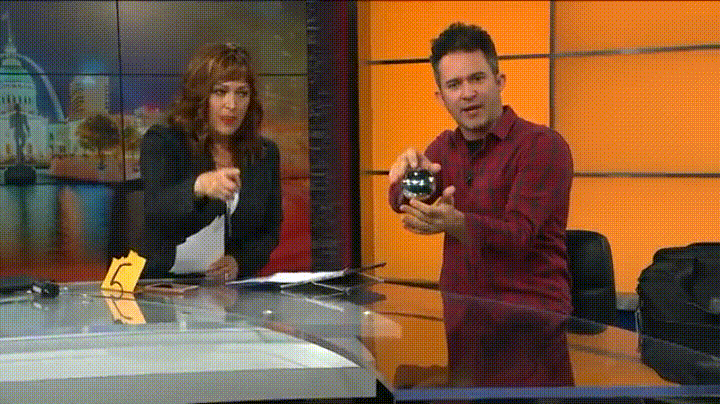 Magic for Humans: Do you like magic & illusions? I am a sucker for it, and Justin Willman's new show is AMAZING. I never laughed so hard. I don't want to a spoil it, but he manages to convince someone that he was turned invisible and what this guy does is hilarious! The magic is so much fun and the jokes were even better. If none of the shows interested you, PLEASE WATCH THIS ONE. It's a rare gem in the sea of Netflix.
That's all for me, hope everyone has a wonderful week!