To All the Boys I've Loved Before
P.S. I Still Love You
Always and Forever, Lara Jean
by Jenny Han
My Thoughts
GO READ THIS FREAKING MAGICAL AND CUTE SERIES NOW.
I loved this series so much. Like I can't even cope in my brain that these books have been out since 2014, and I AM JUST READING THEM NOW. Like an ancient & slow noob. I have never in my life connected more to a character. Lara Jean was just this extraordinary ordinary kid just trying to navigate her last years of high school. I loved her brain and the way she thinks, her narrative is by far one of my favourites.
Don't even get me started on LJ's family!Like finally, a positive Father figure in a YA contemporary, the fabled unicorn. And the amount of baked goods discussed in this is amazing.
If you have a heart and you love it feeling warm and fuzzy, then read this series. Yes, Peter Kravinsky is a bonus, but it will always & forever be Lara Jean in my books.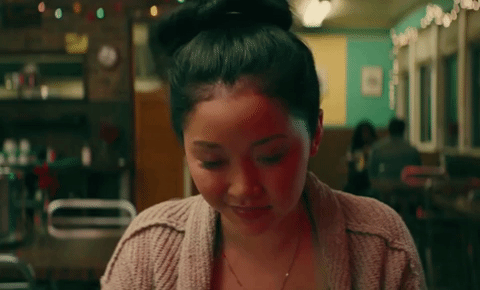 BONUS CONTENT: The Perfect Chocolate Chip Cookie Recipe
These are the hands down the best chocolate chip cookies I have ever made. I baked batch after batch this last Christmas, and it has ended my long search for that ultimate cookie.
So I skimmed through the FB comments for this recipe, and I have no idea why some people had trouble even though this recipe gives the most basic step to step guide, but I tried this recipe multiple times and it was great each time. I also compiled some tips on top of the recipe too!
My Tips:
The Flaky Sea Salt is a must! I tried it with regular sea salt and no dice, it wasn't consistent – either too much or too little.
I used salted butter and just omitted the dough salt.
I recommend the resting period in the refrigerator – 4 hours to overnight is good.
For the baking time, after resting in the fridge, start at 10 minutes and gradually add time if needed. I found 12 was good, but depends on if you had a 2-in scoop or not.
If you love to bake, invest in a cookie or ice cream scoop – it makes consistent and perfectly shaped cookies!
Now for chocolate chips – I'm a sucker for a really good milk chocolate chip especially with the flaky sea salt – so I switched the semi-sweet for a milk chocolate. If you're in Canada, the PC Decadent Milk Chocolate Chips are my fave!
Don't they look amazing? I feel like Lara Jean would totally approve! Did you love this series? Have you read it yet? What's your favourite cookie recipe? Share it in the comments below!