Thank to my favourite gal pals ever, Jess & Teagan @ Fiction No Chaser, for tagging me in this heartbreaking tag. But since I love you both so much, I will push on and give this tag a go!
The Rules
Thank the person who tagged you (and paste these rules)
Show your house pride!
Tag 7 other bloggers.
My House!
Just your gooey soft Hufflepuff here! Ready to be your BFF at a moment's notice!
I tag:
Um Jess & Teagan! The only answer is Fred, you cannot separate him from George. How could you J.K., god dammit. But… closely followed by Sirius…
Sirius Black – A book with the best father/mother figure
I just posted about this one, but Dr. Covey, Lara Jean's amazing father in To All the Boys I've Loved Before  by Jenny Han. He is a widower raising three girls on his own, and he does a bloody amazing job. All the cuddles for this dad!
Severus Snape – A book with a redeemable character
Since I recently read it, I feel like Vicious by V.E. Schwab comes to mind! All about that Victor Vale, sure he pushes it – but totally has good reasons right? Riiiight? Asking for a friend…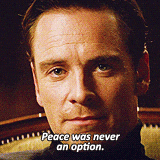 Albus Dumbledore – A book with a great mentor/teacher
The first book that comes to mind is The Poppy War by R.F. Kuang with Jiang Ziya being a mentor to Rin, with his opium filled mystical messages. He was the first teacher to see Rin for who she was, and ultimately the first to give a damn about her. Although short lived I found it still had an impact on her.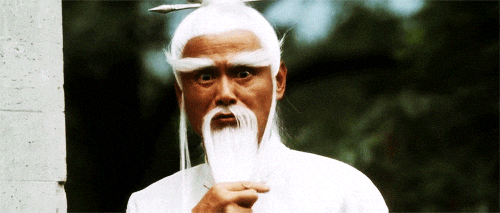 Hedwig – A book with a great animal sidekick
Yes! Oberon from the Iron Druid Chronicles by Kevin Hearne, is hands down the best animal sidekick ever. Oberon is Atticus's Irish Wolfhound, which can communicate telepathically with Atticus. And the thoughts that come through this dog's brain is hilarious.
Dobby – A book with a character who created bad scenes on accident.
This one is a tough one! I can think Julie, from Magic Burns (Kate Daniels #2) by Ilona Andrews. She's a tough 13-14 year old who constantly makes shit worse for Kate Daniels, but you can't help but have a soft spot for this brat…
Fred Weasley – A book with your favorite brother/sister duo.
Zèlie and Tzain from Children of Blood and Bone by Tomi Adeyemi come top of mind, they definitely have an interesting dynamic and their strengths lied in their differences. I can't wait to see where there relationship goes in the next instalment!
Nymphadora Tonks – A book with the best family feud.
The Illuminae Files (More specifically Obsidio #3), comes to mind – but I can't reveal the specifics of this family feud as its a reveal in the books! But I also wanted an opportunity to name drop these books, because they are bleeping amazing.
Cedric Diggory – A book where a character died too young/too soon
Ugh, I can't unread Teagan's response, so I will steal it. Max from The Mortal Instruments wrecked me when I read it. I too am still broken…
Remus Lupin – A book with your favorite shapeshifter
CURRRRRAAAAAAAN. from Kate Daniels. Beast Lord, yes indeed. Who wouldn't want to cuddle with a big lion?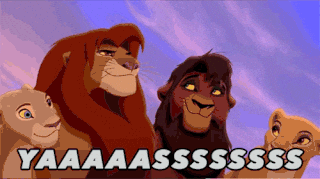 *Honorable mention: Simon Wolfgard from Written in Red by Anne Bishop is close second, I can't not mention my book hubby from my favourite Fantasy series??
Ahhh! That tag was fun and heartbreaking, wahhh! Thanks Jess & Teagan for the tag. If you like this tag, feel free to do it!