Hi friends!!
I have been MIA to the max. Not going to lie, it's been a challenge to keep up with my blog, which I still hold dear to my heart. I also have been missing hard on your blogs so I hope to do some major blog hopping soon! It's a struggle when all day I stare at a computer and then to push myself to sit down and write a post in the evening. I just wanted to let you guys all know how much I love this community and hope will keep taking me in when I decide to pop out of my cave of a life.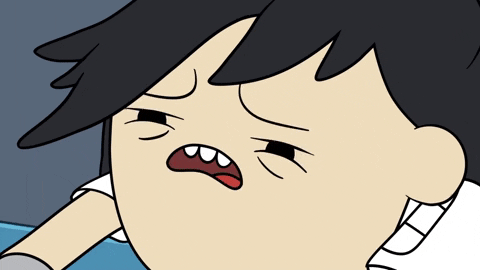 I am keeping up with reading as much as possible, mostly through audiobooks! My eyes tire and dry easily, so this has been a great alternative to keep up with all my favourite books.
Today I wanted to do a rapid fire reviews of a few of my romance reads that I listened to recently!!
Emergency Contact
by Mary H.K. Choi
Time: 9 hours 7 min
Genre: Romance, Young Adult, Contemporary
Narrated By: Joy Osmanski, Jacques Roy
Rating: ★★★ 
Recommend? No – I think there are better YA romances out there…
My Thoughts:
Meh? Well, that's a bit mean given I still gave it 3 stars. I have to say I really enjoyed Sam's perspective a million times more than Penny's. The book goes back and forth between Sam and Penny, the two mains. I thought Sam was definitely book boyfriend material, however his chemistry with Penny wasn't as believable as I hoped it to be. Sam was loyal, and loving, and just a hipster millennial trying to make it out alive. I loved his background history and his storyline in general.
Penny was…odd. I'm a big ol'weirdo, and I thought she was the oddest bird. In her storyline she deals a lot with anxiety, especially in social situations, but I hard time feeling empathetic towards her? Does that make me a bad person? Also, I didn't understand her issue with her mom entirely. I actually really liked her mom and had no idea why Penny treated her like leper the entire book.
Maybe audiobook wasn't the best choice for this one, since alot of the text abbreviations were read awkwardly by the narrators. I also didn't care for Penny's voice and even though I enjoyed Sam's, it sounded way too old for a 24 year old…
The Simple Wild
by K.A. Tucker
Time: 12 h 34 min
Genre: Romance, Contemporary
Narrated By: Rebekkah Ross
Rating: ★★★★★
Recommend? YES, bloody read it now. I will forgive you for missing the rest of the review if you go read it now.
My Thoughts:
I absolutely adored this book. Not just because I'm from Toronto and this book had a whole lot of Toronto, but this story was full of genuine love and wonder. But it was soooo cool to listen to a book that mentions both your university and work place, so bonus points!
To be honest, the main character Calla is probably someone I wouldn't be friends with, and maybe even dislike? But she goes through such growth in this book that you can't help but adore her at the end. I can't gush more about this insanely emotional and heart wrenching book. This book has such a great diverse cast of characters that you can't help but gobble it all up. I hate saying this, as movies typically ruin books, but this one would make a wonderful movie.
Get your tissues ready, 'cause friend you're going to cry your eyeballs out.
Roomies
by Christina Lauren
Time: 9 h 35 min
Genre: Romance, Contemporary
Narrated By: K.C. Sheridan
Rating: ★★★
Recommend? Meh, maybe not as your first intro to Christina Lauren…
My Thoughts:
This was my first introduction to Christina Lauren, who I see everywhere. Maybe it was because I followed reading Nevernight and The Simple Wild (both 5 star reads!) with this one, that it felt lacking? I was annoyed probably 80% of the time by the main character, Holland. I'm sorry – if you're forced to move in with a sexy Irish musician who is the most kindest and politest human being ever, why do you ruin it with all your talky talk and sad inner monologue?? C'mon girl, girl power! Take charge and own it.
I enjoyed the whole premise, I live for fake marriages – it's one of my favourite tropes in Korean dramas, and it's the main reason I gave it 3 stars. I also thoroughly enjoyed the narrator of this audiobook – all of her accents and voices were on point and I felt that they were actually different people.
However, it was a bit of a let down because I couldn't stop shouting "C'mon Girl, Get it Together" in my car on my way to and from work…
Hope you enjoyed my rapid fire reviews of some Romance on Audio! What was the last audiobook you listened to? What was the last Romance you read and loved? Let me know in the comments.